The Always brand has—well, always—used its voice to normalize conversations around periods, bringing those important discussions to wider and wider audiences. And since their latest data on menstrual health and hygiene was densely packed with numbers, Always needed a way to make it accessible, relatable and digestible for multiple audiences.
Always gave us the raw data and we got to work. First things first: mining it for the most compelling, relevant information to share. Based on our discussions with the brand, we began to see which statistics would really speak to the intended audiences. Then we wove those stats together to tell a complete story.
The Menstrual Health & Hygiene Report covers a wide swath of data, including stats about period education, access to menstrual products and period stigma. To effectively communicate such a broad story to the intended audience of policymakers, the media and various organizations, we organized it like a whitepaper: heavier on the data, illustrating facts and making the case for investing in menstrual health and hygiene initiatives. In addition to the whitepaper, we created an overview version of the report, whittling it down from dozens of pages to just three. We focused on telling the whole story quickly, efficiently and beautifully.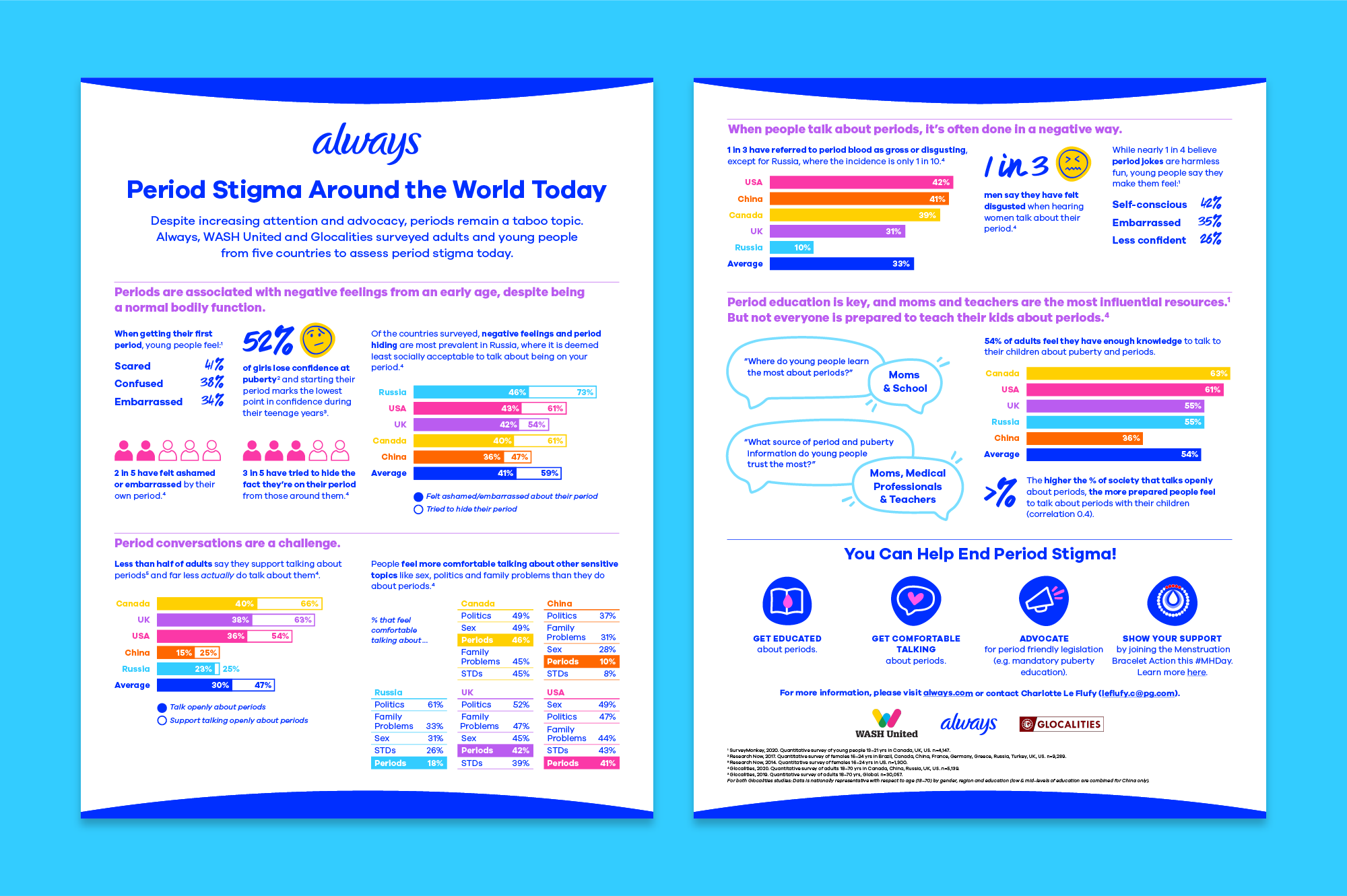 Next up, we created the Global Period Stigma Report — a summary on the prevalence of menstrual stigmas around the world. Knowing these reports were targeted at a broader audience, we created a bite-sized report that told a more visual story with eye-catching, colorful graphics. It humanized the data for a quick and friendly read, all while remaining informative, compelling and thought-provoking.
The Always reports have been featured on social media, shared in downloadable PDFs, and used as tools to start much-needed conversations around menstrual health and hygiene.