You've seen us talk about our work with P&G's annual Citizenship Report before—the downloadable PDFs, the printed summary pieces, its own microsite. In fact, we've had the honor of designing the Citizenship Report since 2016. But in 2021, the game changed. Here's how we helped P&G win it.
P&G wanted something all-new for 2021's Citizenship Report: a totally digital experience. For the first time, they wanted the entire report to live online, at pg.com, so that anyone could easily explore it by whichever section piqued their interest. This meant we needed to approach the report in an all-new way—not just in the design, but also its expanded audience, the story we wanted to tell and how to make it fit seamlessly with the existing P&G site.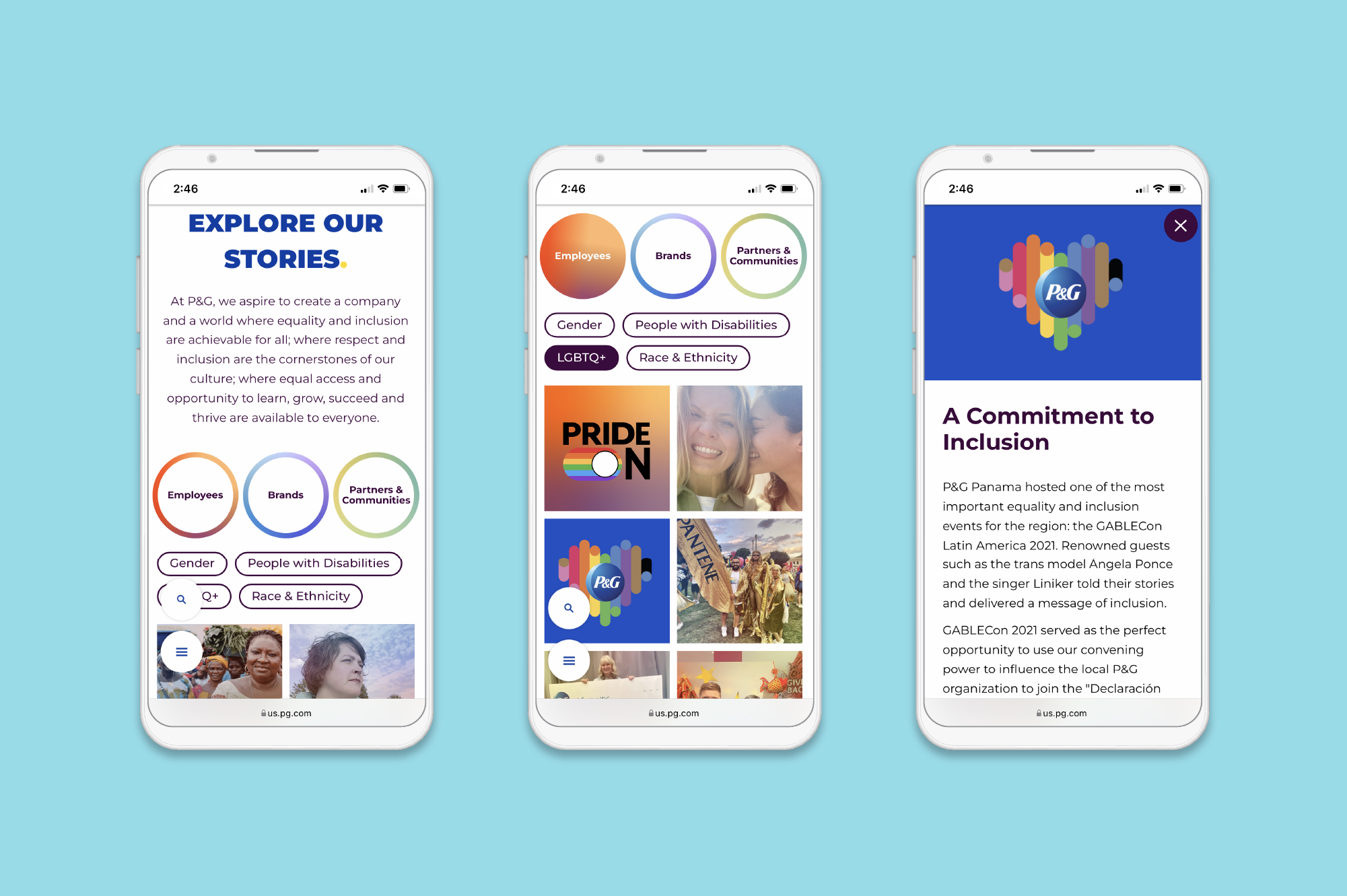 Since many peoples' interest in the report is individualized, we found that organizing by focus area—the norm in years past—was still the most logical way to arrange the report. We created new pages for each focus area that folded into pg.com's existing architecture, like Community Impact and Equality & Inclusion. It made them easy to find for people seeking them out, and easy to browse for the curious.
In previous years, the report's extensive data lived right beside human-interest stories. This year, investors who wanted those numbers had access to a separate data portal. It freed us to prioritize emotive storytelling, giving the user the option to delve into more details only if they wanted. We brought each focus' biggest stories front and center.
We used the same strategy to create an interactive PDF users could find and download on the Citizenship Report landing page. Meant for those still interested in experiencing the report based on a summary of the past year, we designed the PDF to share two levels of information: top-level graphics that preview each story, and a series of pop-ups that reveal the full details about those stories.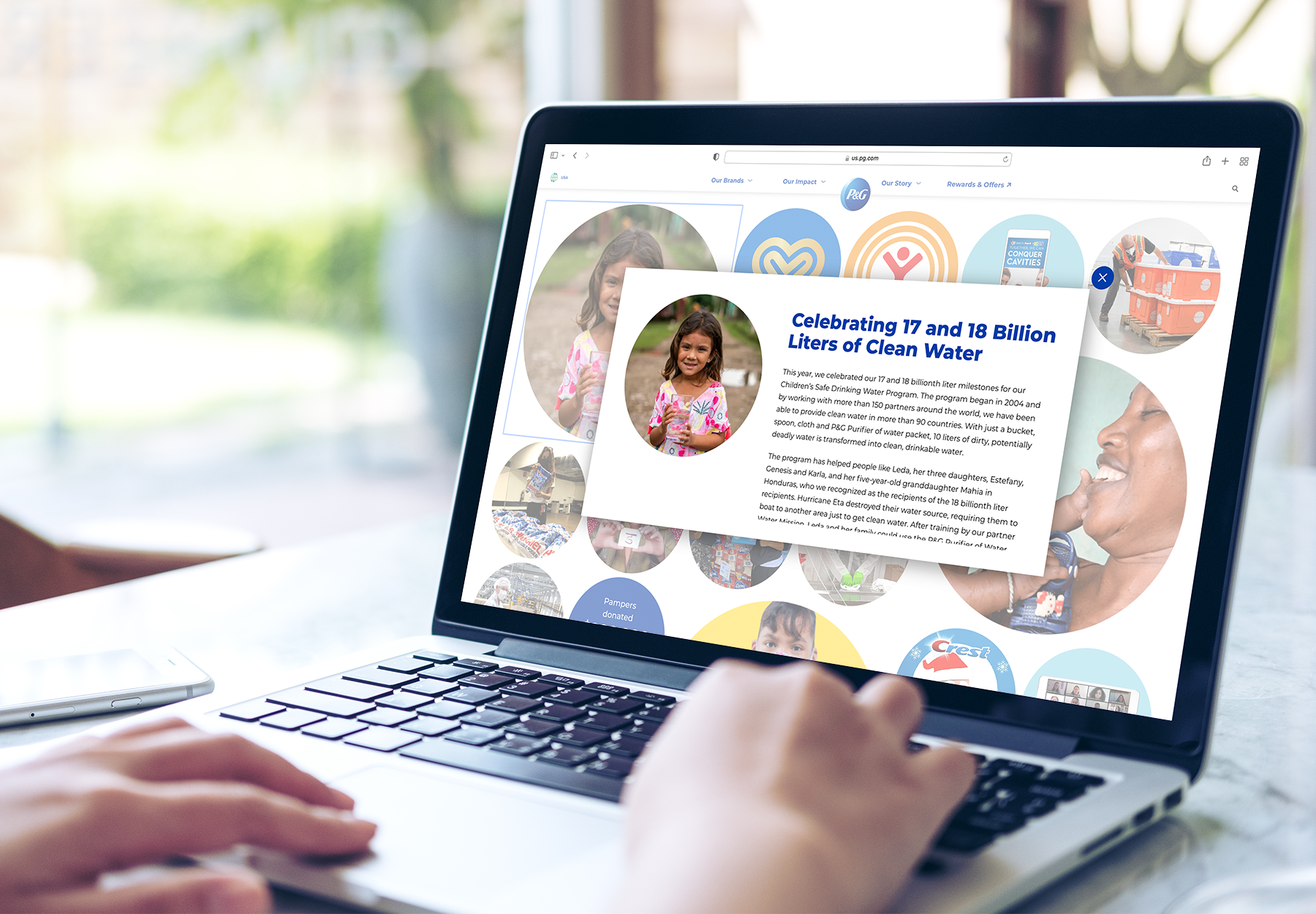 The effectiveness of this story-first design, woven seamlessly into PG.com, was clear. In the first month and a half, the report attracted nearly 82% more users than it did in 2020, and pageviews were up 81%. User engagement received a significant boost, too, with more clicks and more stories explored overall.