EyeMed's upbeat and bold brand recently needed a little refresher to stay true to its modern, optimistic spirit. We took the seed of the existing brand and expanded it, energized it, and differentiated it from clinical and dry health benefits brands. We're continually challenged to deliver on their brand promise of making every day amazing.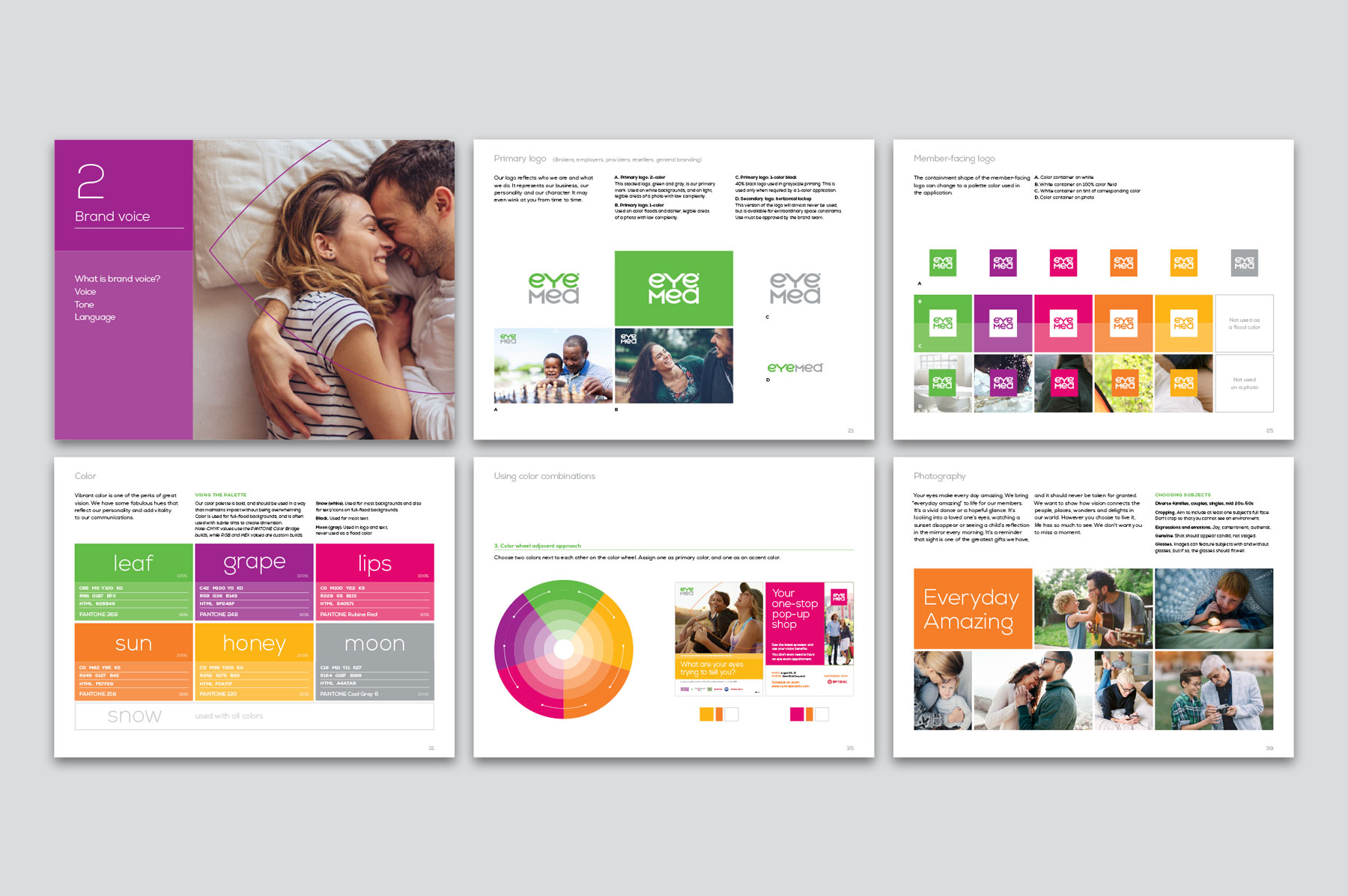 Step one was exploring how the existing brand elements could evolve into something stronger, more consistent and more ownable. We introduced a bolder use of color, dramatic changes in type scale and more frequent data visualization, and set guidelines for its unique brand voice. Their identity is now more impactful and more cohesive across multiple touchpoints.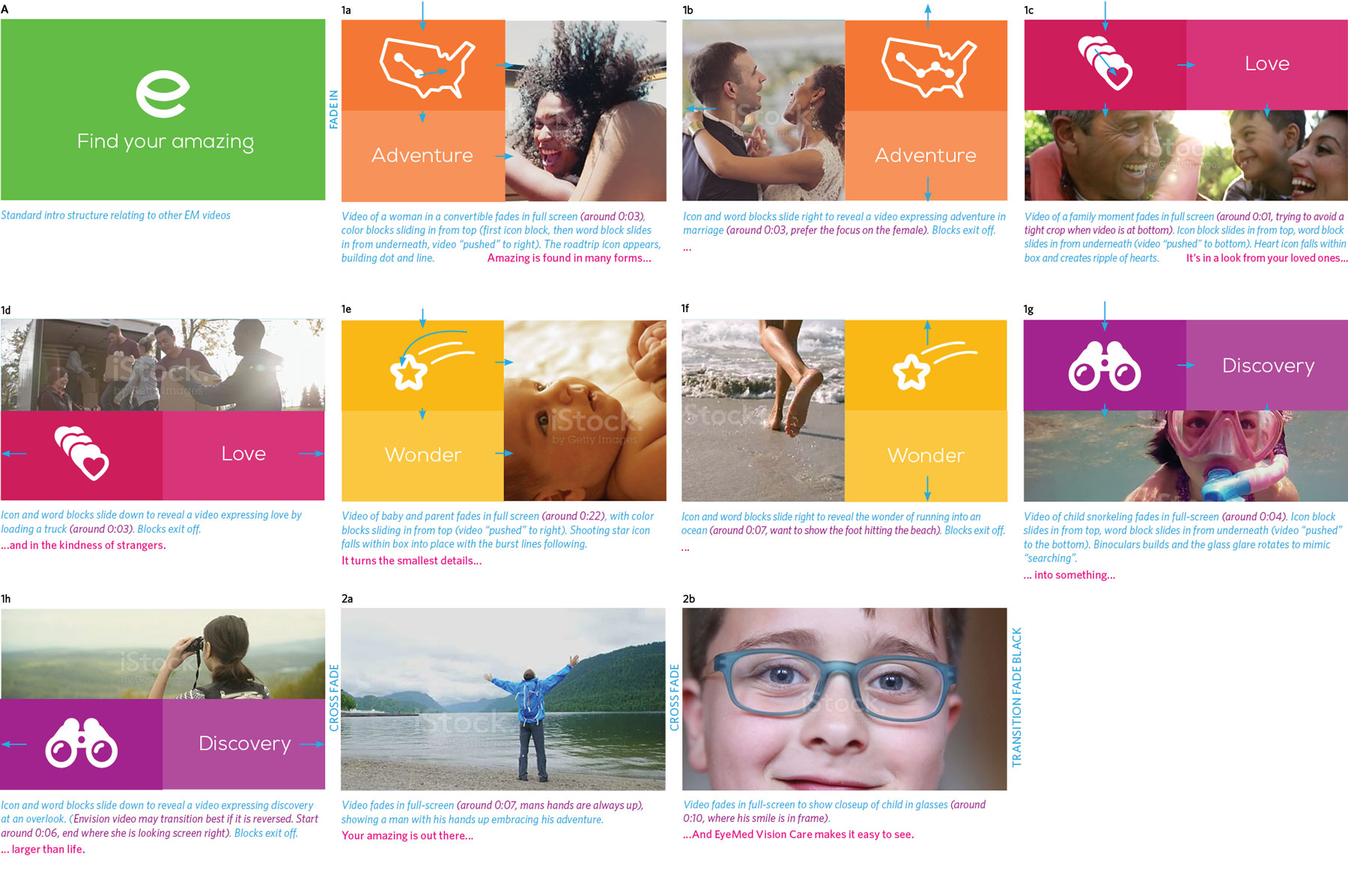 Video rules for a reason. It's great for message retention and it's increasingly watched and shared. Video also expresses brand personality much quicker than words alone. We wrote a script and blocked out a storyboard, and our talented partners at Pixel Fiction produced the animation.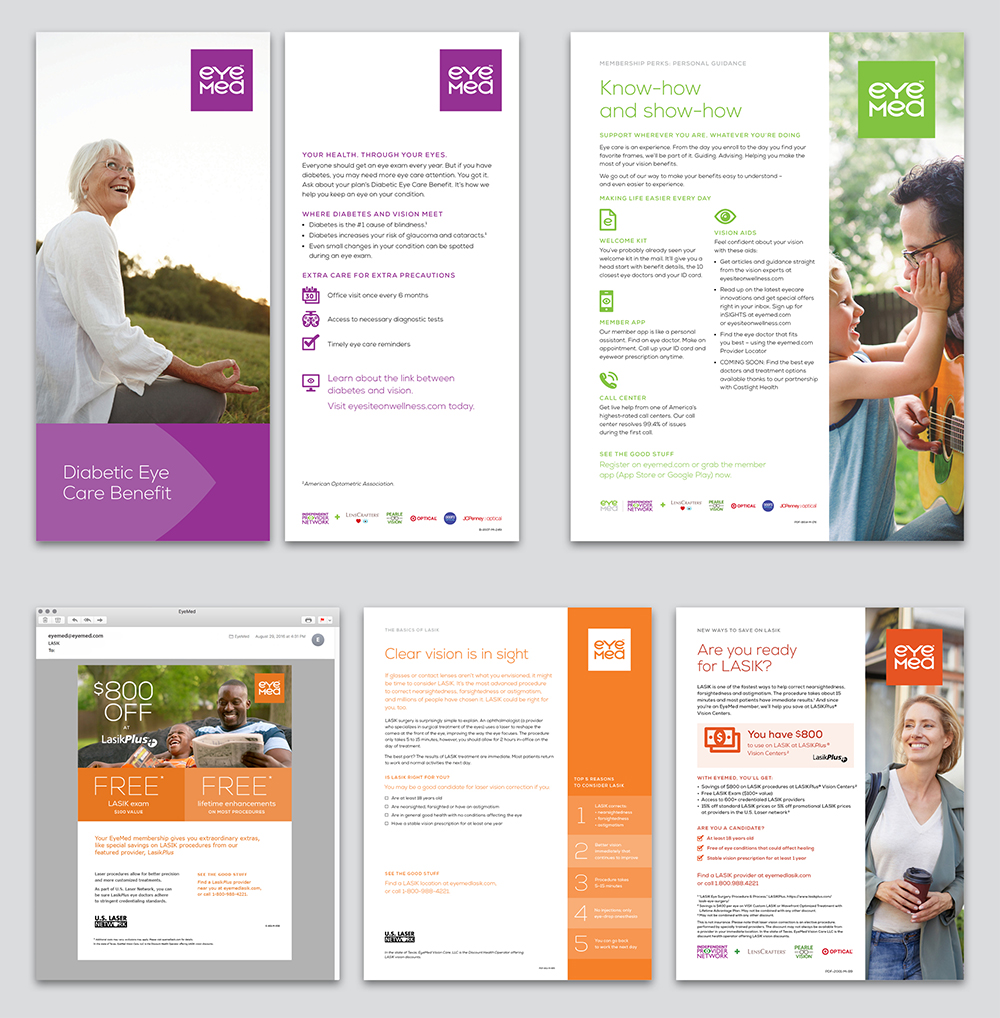 EyeMed membership has its perks. Part of the fun—and the challenge—is telling members about all those perks in an organized, yet interesting way. This suite of communications includes sell sheets, buck slips and direct mail pieces. They work as a system to avoid redundancy and make it easier to tailor information sent to each member.