EyeMed wanted their holiday client gift to be something worth sharing, talking about, and remembering—just like any beloved holiday memory. We coordinated enchanting art, local vendors and thoughtful details to create a unique, beautiful touchpoint that saw marked rises in success over the previous year's gifts.
Of the three concepts we mapped out from big idea to cost and fulfillment, EyeMed chose Remember When? It told a story of nostalgia and fond holiday memories to put sales reps in mind of the memories they'd make with EyeMed. The snowy village in the digital and offline pieces resembled the architecture of Cincinnati's Over-the-Rhine neighborhood, a nod to EyeMed's Cincinnati home. The hand-painted style and charming details imbued it with a sense of coziness perfect for the holidays.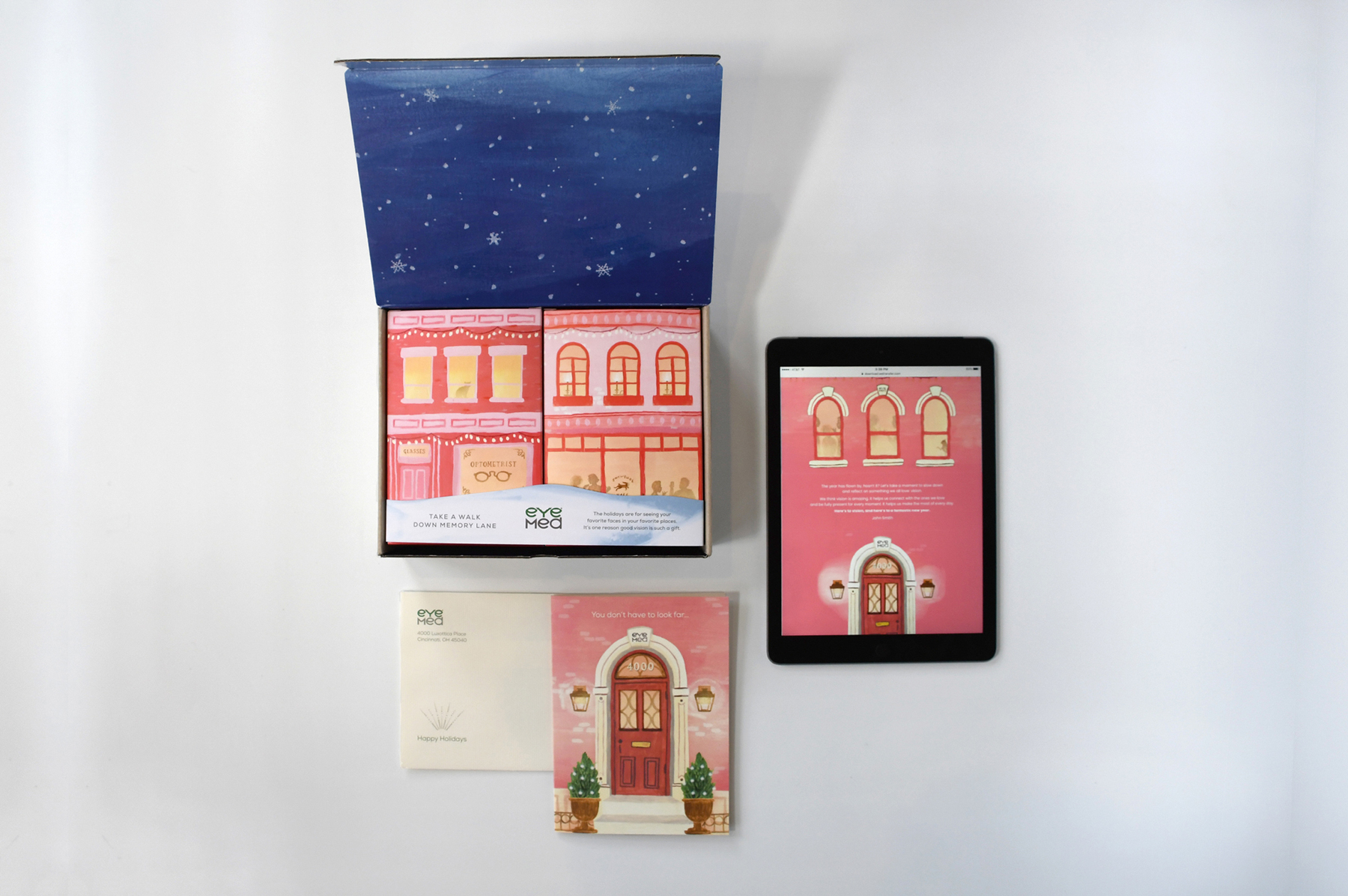 EyeMed clients received their gift as one or more different touchpoints: an email, a card, and a gift experience (a customizable, treat-filled component that could be ordered on demand). This required flawless coordination between multiple groups, including…
Creators (designing across multiple digital and physical executions)
Copywriters (crafting themed messaging that would click for both current and prospective clients)
Printers (to produce (and fulfill) cards and a completely customized packaging experience on demand)
Local vendors (supplying the treats that would fill the packaging)
The physical package we designed was the main component of the gift experience, with a large version (for a team) and small version (for an individual). In both the large and small versions, an unassuming corrugate box opened to reveal that idyllic snowy village—custom-designed packages filled with a selection of hot chocolate and marshmallows from local vendors.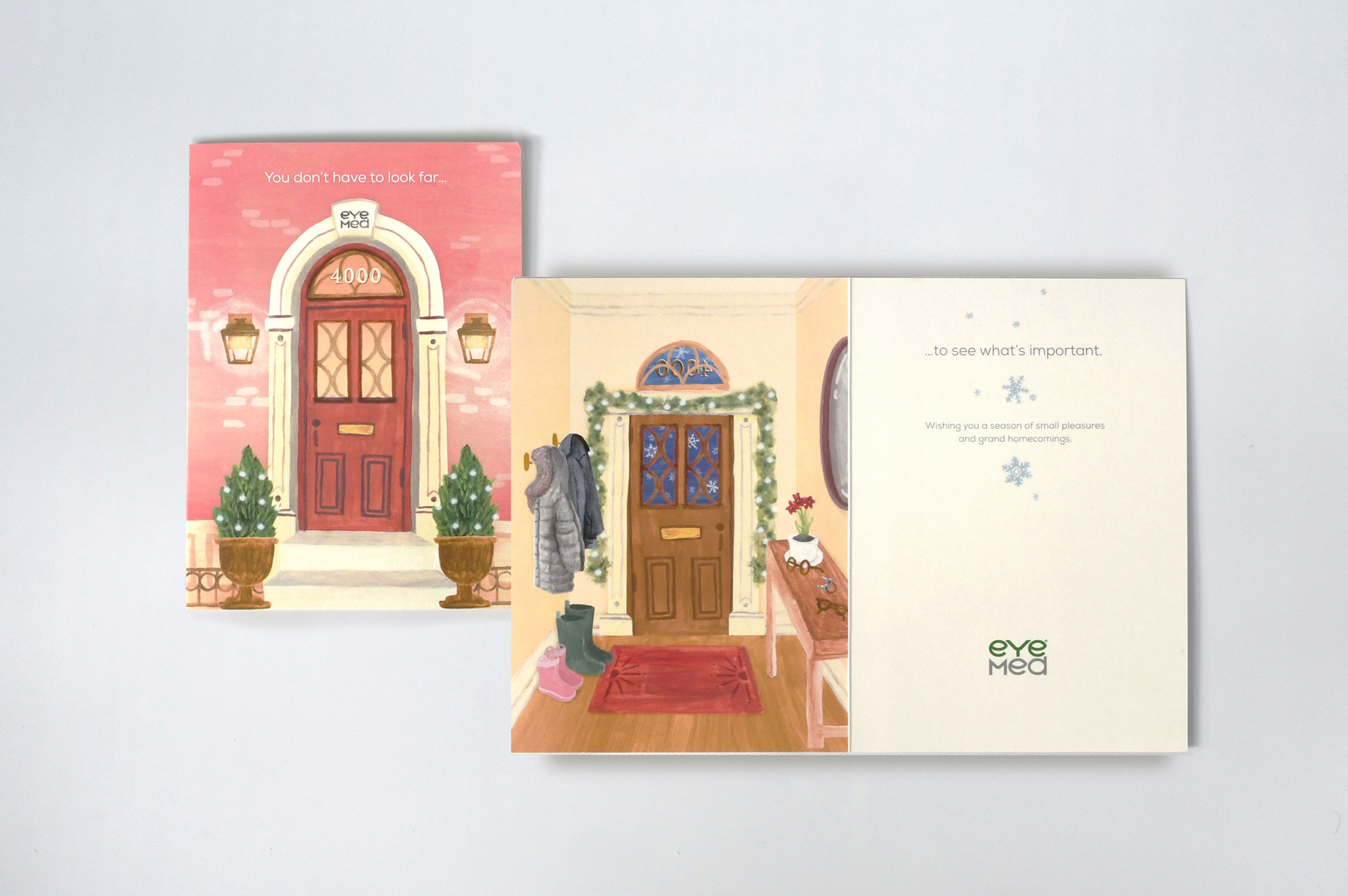 The card component echoed the package experience with the snowy village on the outside and a warm interior scene on the inside.
The email option expanded on the holiday village motif, this time with simple animations in each window that brought the world to life.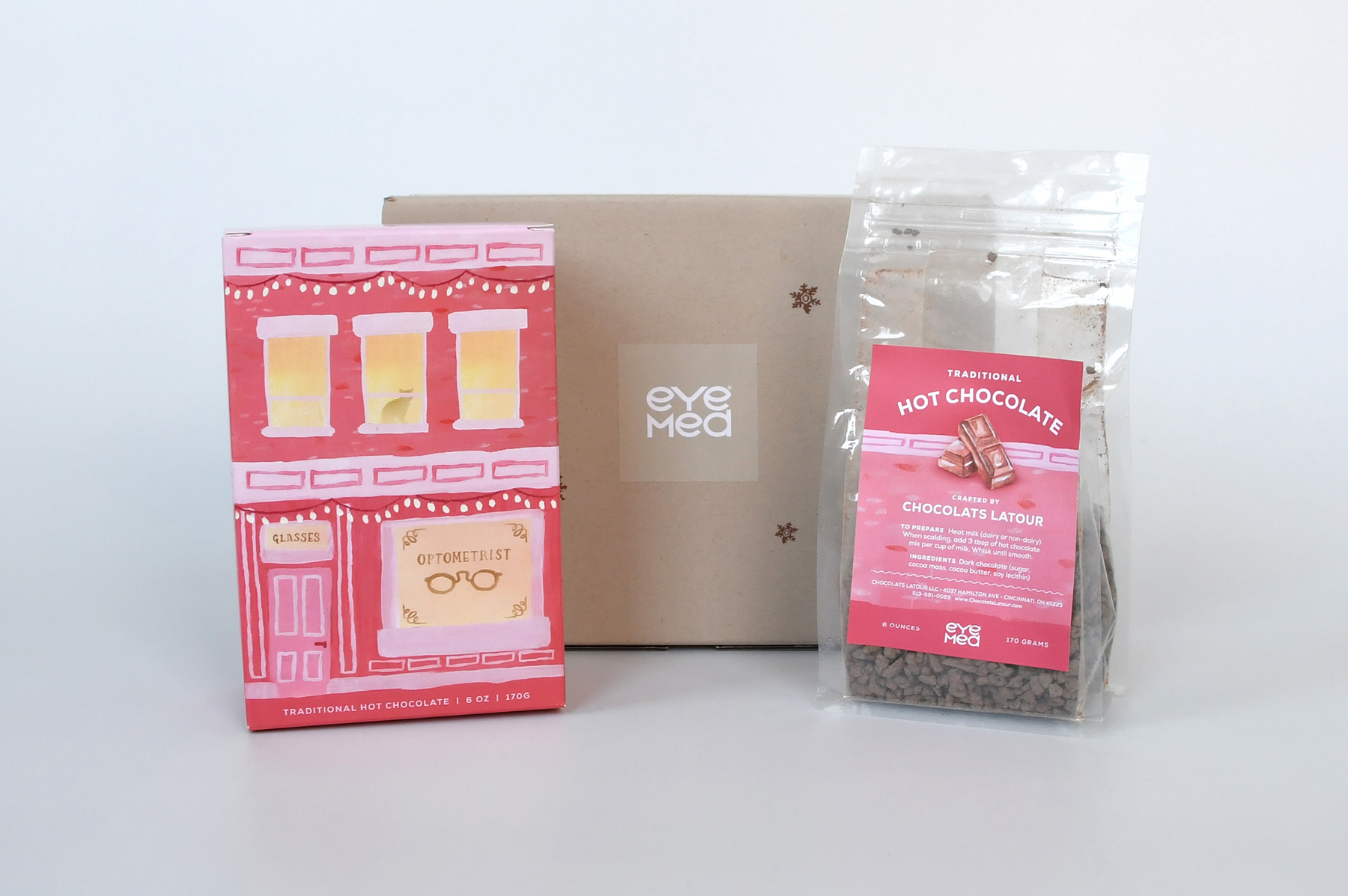 The gifts were a hit. The physical packages sold out of their first printing run in just days, and ultimately saw a 36% increase in orders over the previous year's gift. 5,000 more emails were sent this year (for a total of almost 39,000 emails, with an increased open rate, too), and the number of card packs ordered increased by 114%.