It's no secret in the insurance world: vision benefits just aren't a high priority for many companies. The experience tends to be complicated, frustrating, and hard to understand; it's no wonder the good stuff gets cast aside.
But EyeMed's thought leadership in the vision benefits space is unparalleled—so they needed to show their B2B audience how easy, engaging, and transparent its vision benefits really are.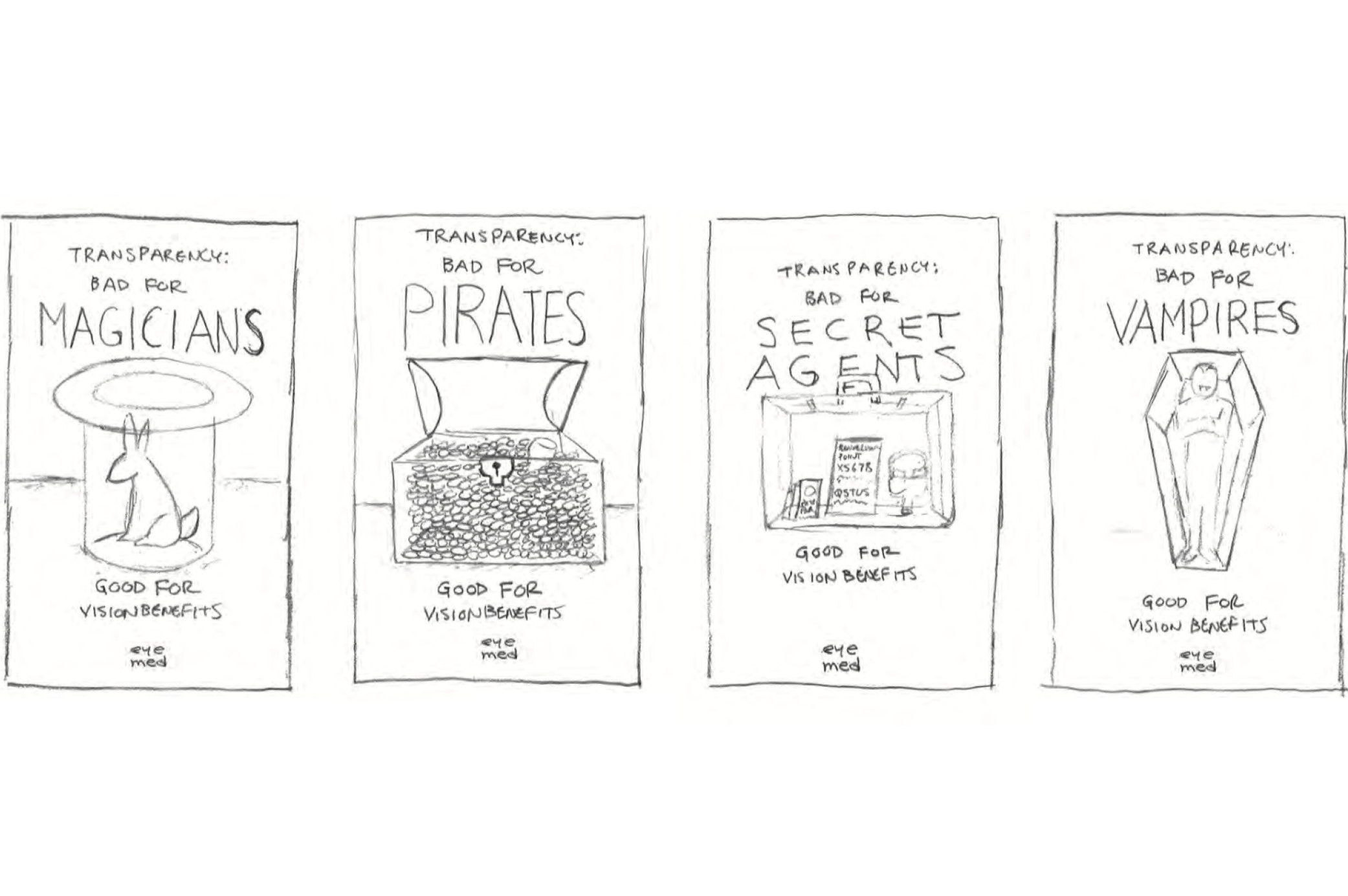 To engage EyeMed's B2B audience in a notoriously busy marketplace, they'd need to break through the noise with a big idea that had true stopping power. And since this attention-grabbing idea would need to use the tactics of consumer advertising, we set out to help EyeMed catch consumers' eyes across the board.
After a creative workshop full of idea-sparking prompts and dialogue, we landed on our breakthrough idea: where transparency works, and where it doesn't. We created a series of transparent objects that playfully ask the viewer to consider where transparency works best. In a magic show? Not at all. In vision benefits? Absolutely. It was the signature campaign element EyeMed was looking for.
We put together a package of elements flexible enough for many types of executions over several months. EyeMed's team and other agencies used this package to maintain consistency over multiple uses and platforms to support the transparency theme.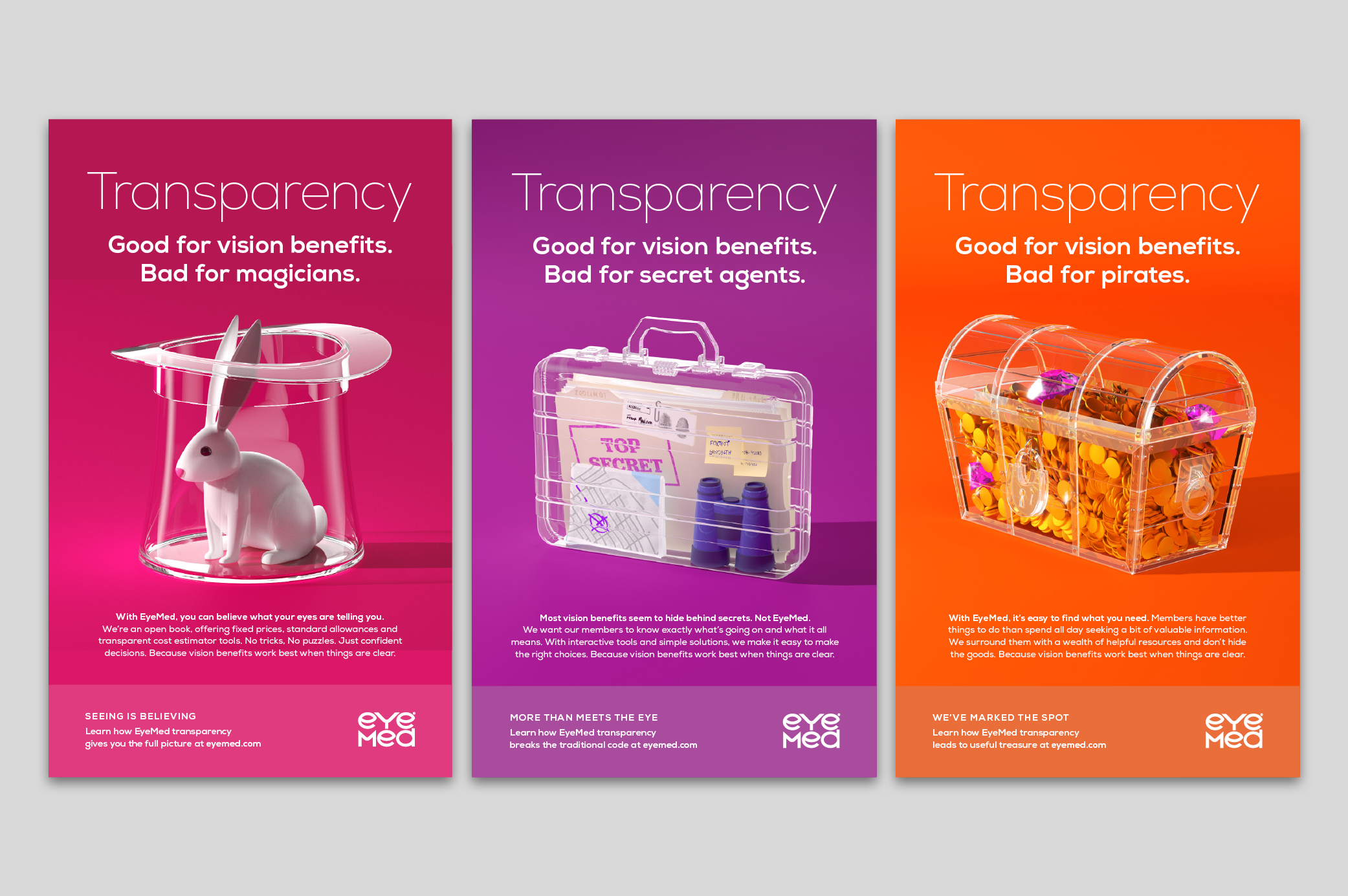 In addition to banner ads, social media, and blog posts, the campaign's animations continued to illuminate the power of transparency. We partnered with CL Motion to create 3D CG graphics for each arm of the campaign. Every animation featured digital environments, music, and comedic timing, which all helped bring the full story to life.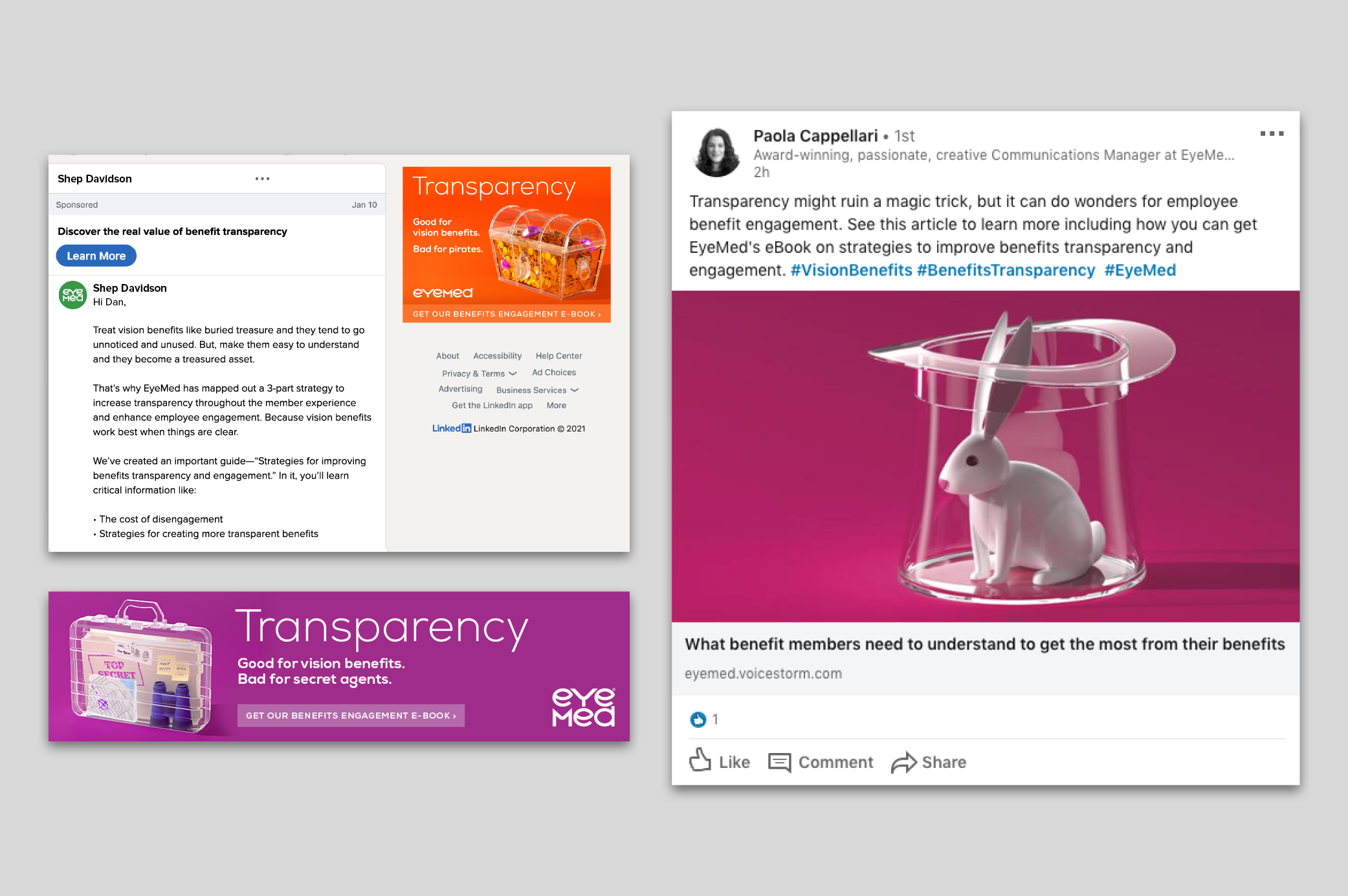 The results? Success! EyeMed saw an above-average engagement on both Facebook and Linkedin, including a 54% open rate for the LinkedIn InMail campaign—well over the 10-20% B2B average.