P&G's newest business strategy is to raise the bar on winning by establishing an even higher standard of excellence. They asked us to do the same for their 2017 Annual Report. To communicate "Raising the Bar," we created a "rising" graphic element and elevated five measures within the report that accelerate top-line business growth.
We regularly use sketches to promote collaboration and discussion of ideas. They also help us process through, build upon and find connections between multiple ideas quickly. We sketched concepts to explore possible solutions and explain our vision for the book.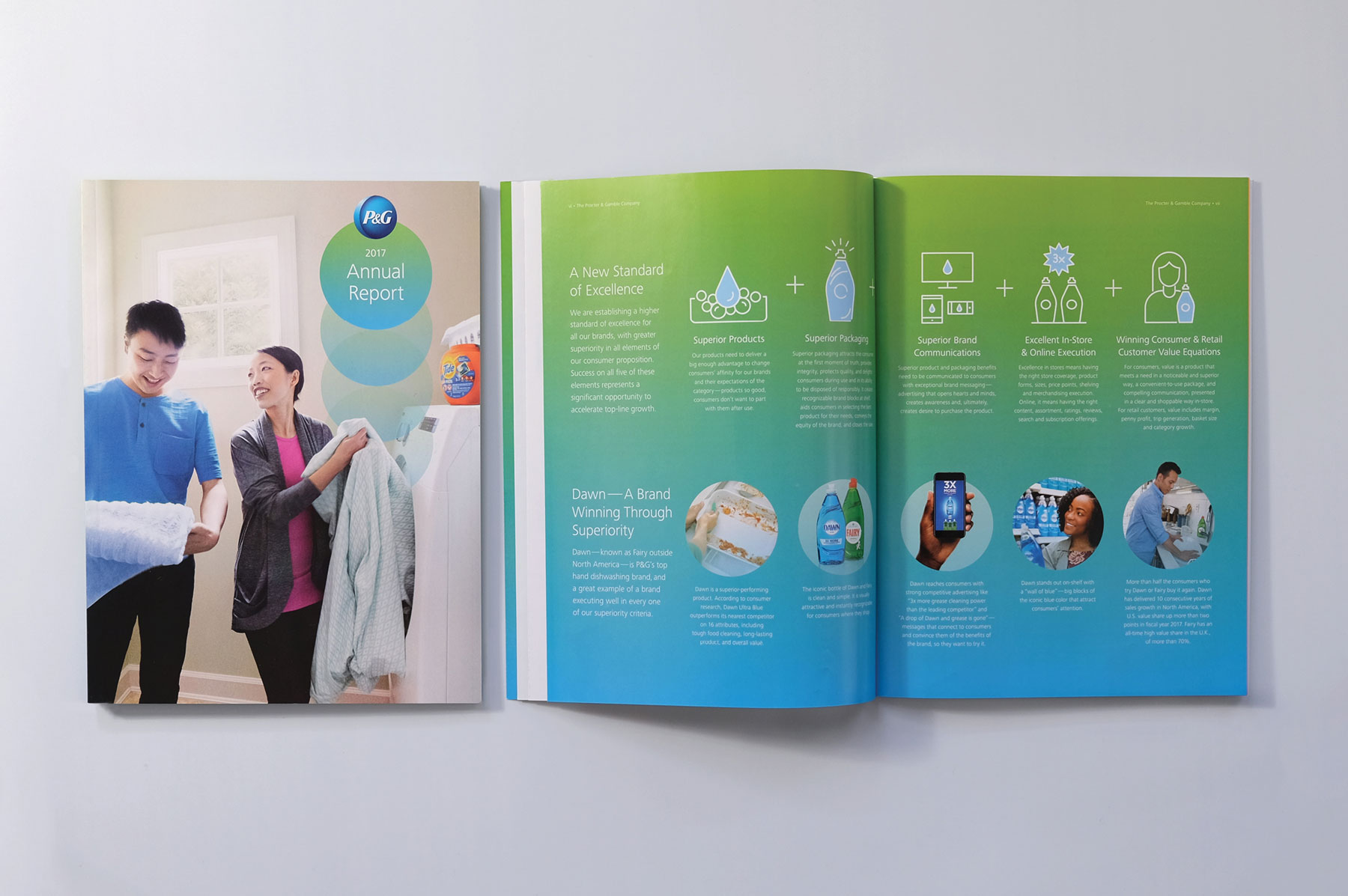 Consumers are front and center in everything that P&G does, and that commitment was featured on this year's cover. We paired down-to-earth photography, colorful gradients, the "raise the bar" graphic and simple infographics to create an overall impression of growth and consumer satisfaction.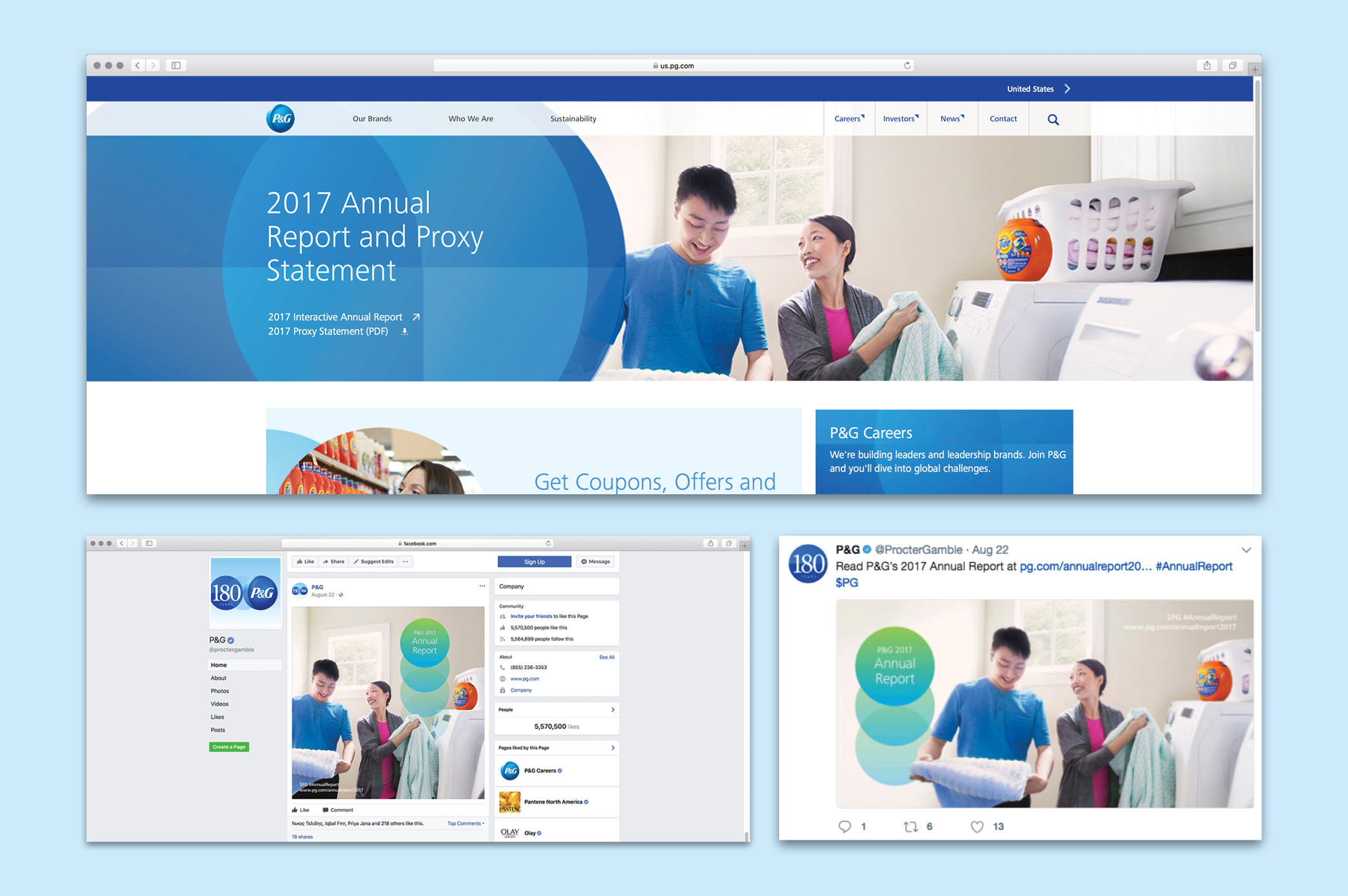 The annual report needed to be released and available through multiple channels to reach P&G's global and varied audience. We created a consistent visual system that could flex to work on all of P&G's digital and social outlets.
We advocate any solution that brings our clients closer to their audience. P&G wanted investors to have easy access to annual report information at any time. We partnered with the website specialists at Primax Studios to develop a mobile-first microsite.