For our latest EyeMed project we delivered the best of both print and digital assets to create a comprehensive brand experience for prospective new clients.
This campaign specifically targets unions who purchase and manage their own benefits. We know that these groups typically have long sales cycles and need approachable messaging and education around benefits—how they work, and how to select plans that provide the right value for members. We also know that we needed a variety of different touchpoints to catch their attention, like direct mail, digital and tradeshow materials.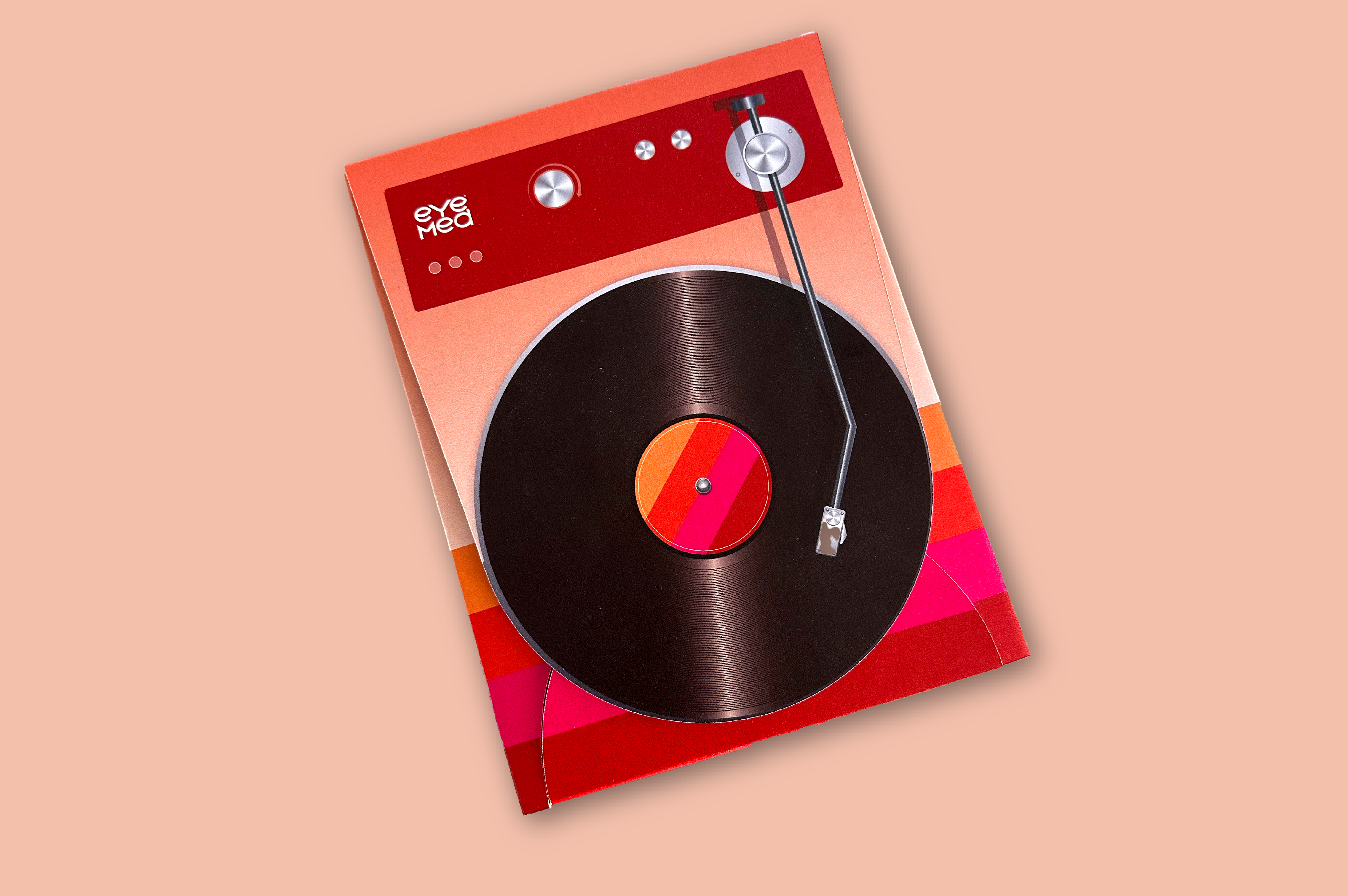 We were asked to create a unique campaign identity based around a compelling stat: Members save 76% versus retail when choosing EyeMed. So we turned back the clock to the 70s to make a memorable connection.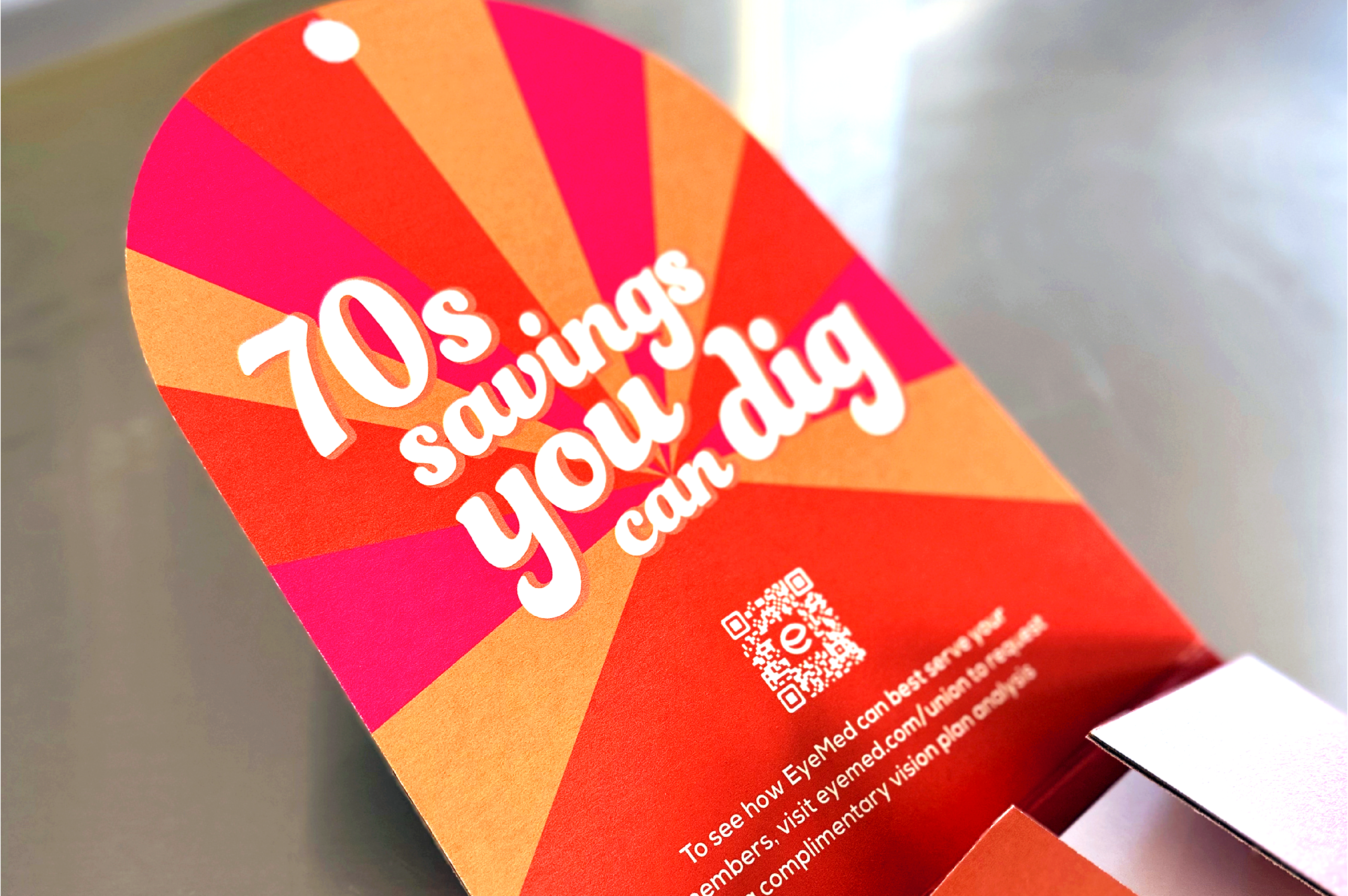 A captivating direct mail folder included a scannable QR code, USB flash drive with more info (plus classic 70s songs) and printed materials that share all the benefits of choosing EyeMed.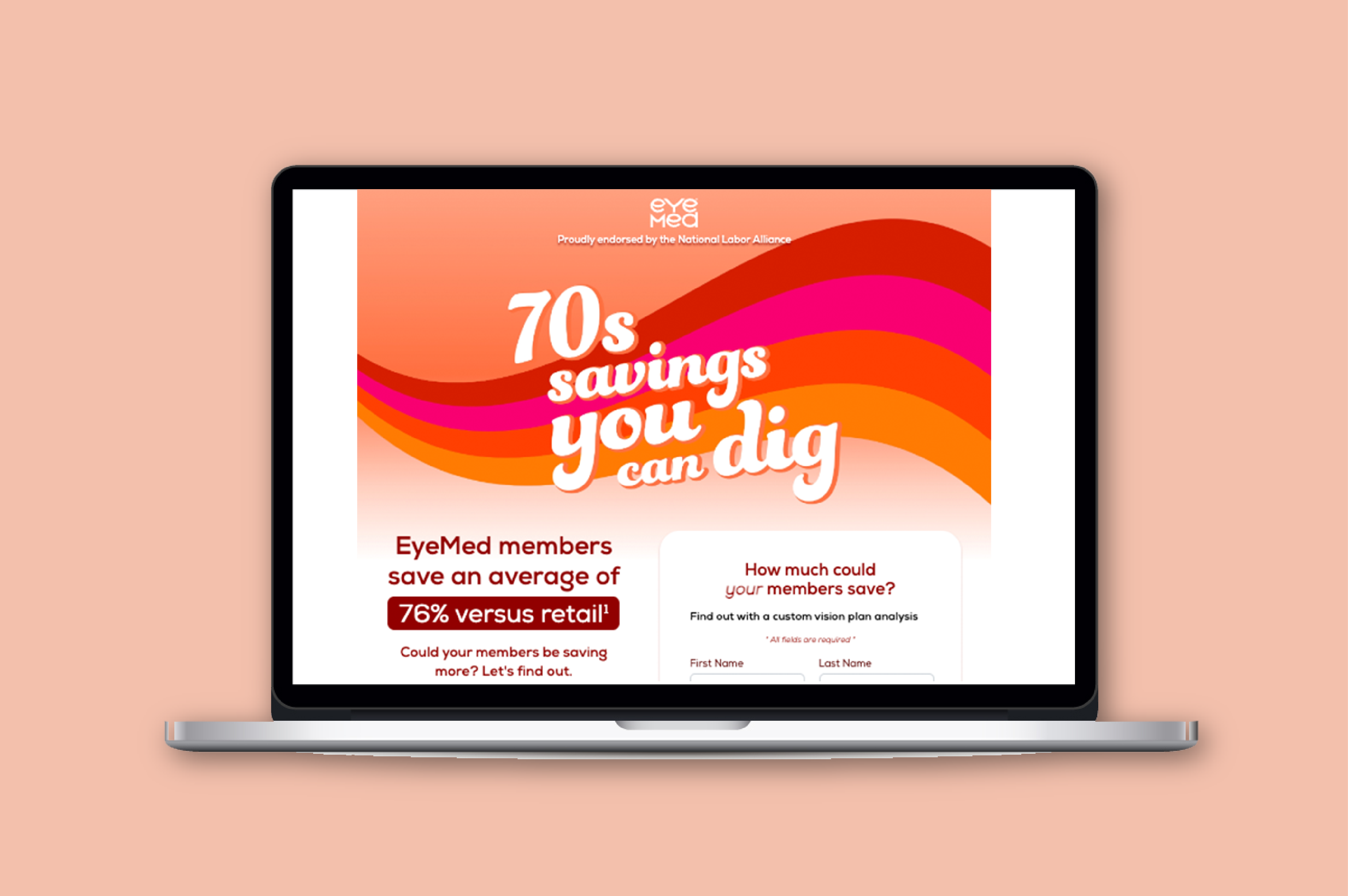 A 70s-themed microsite featured more stats about how EyeMed creates a better vision benefit experience and invited Union managers to sign up for a custom vision plan analysis.
The booth we designed for the International Foundation of Employee Benefit Plans Conference brought our vintage visuals to life, including custom video animations.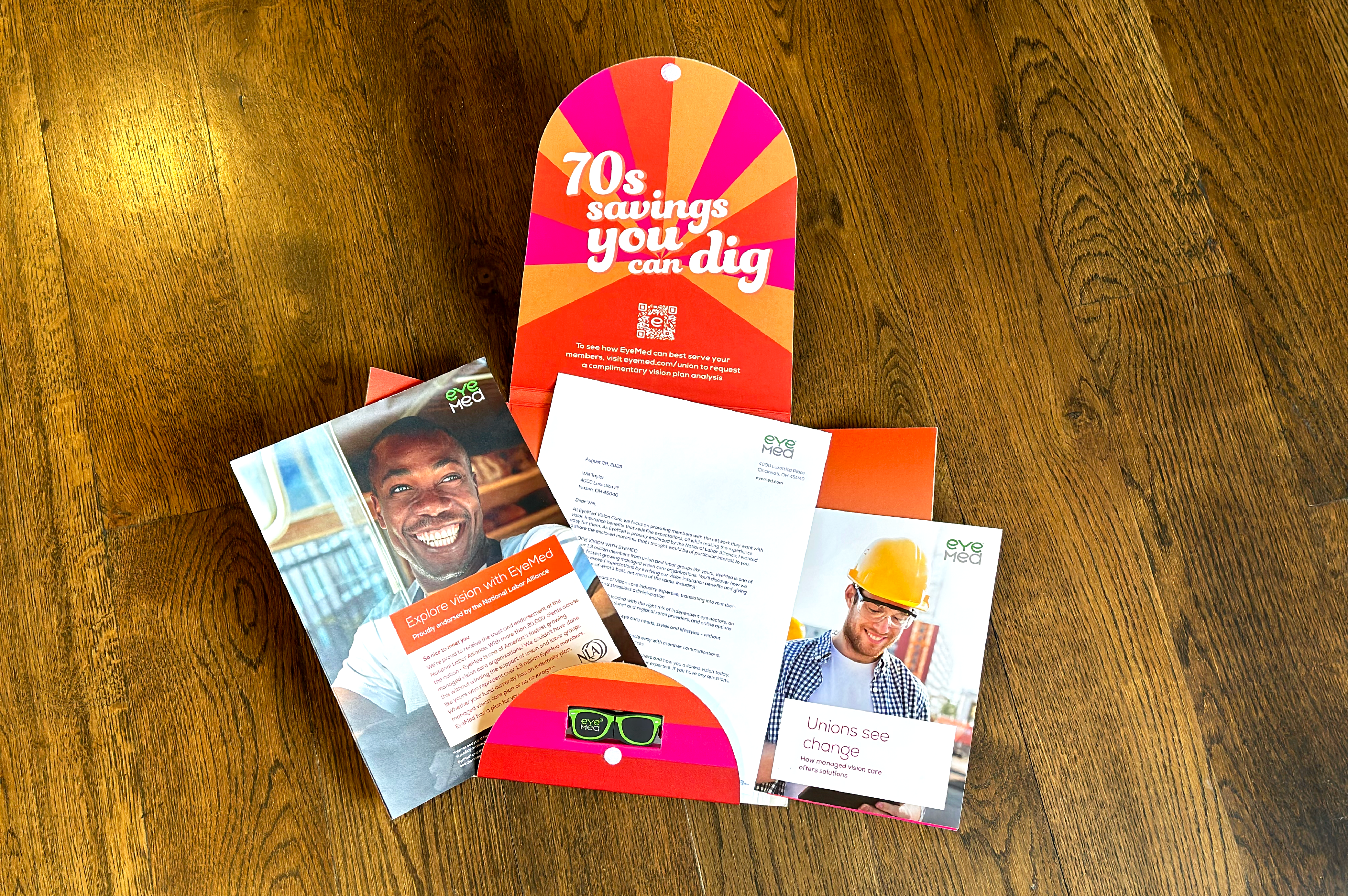 The result? An engaging mixed media campaign that drove home the EyeMed difference in a unique way. As more and more B2B brands shift their sales materials from print to digital, we find strategic and seamless ways to bridge this transition.