For over 30 years, Cincinnati creatives have flocked to Millcraft Paper Company's annual Smelt Fry: a gathering for designers and vendors who love paper. Over the years, we've worked with Millcraft to evolve their invitations to represent not just an event, but also the possibilities of paper in the physical, digital and social space.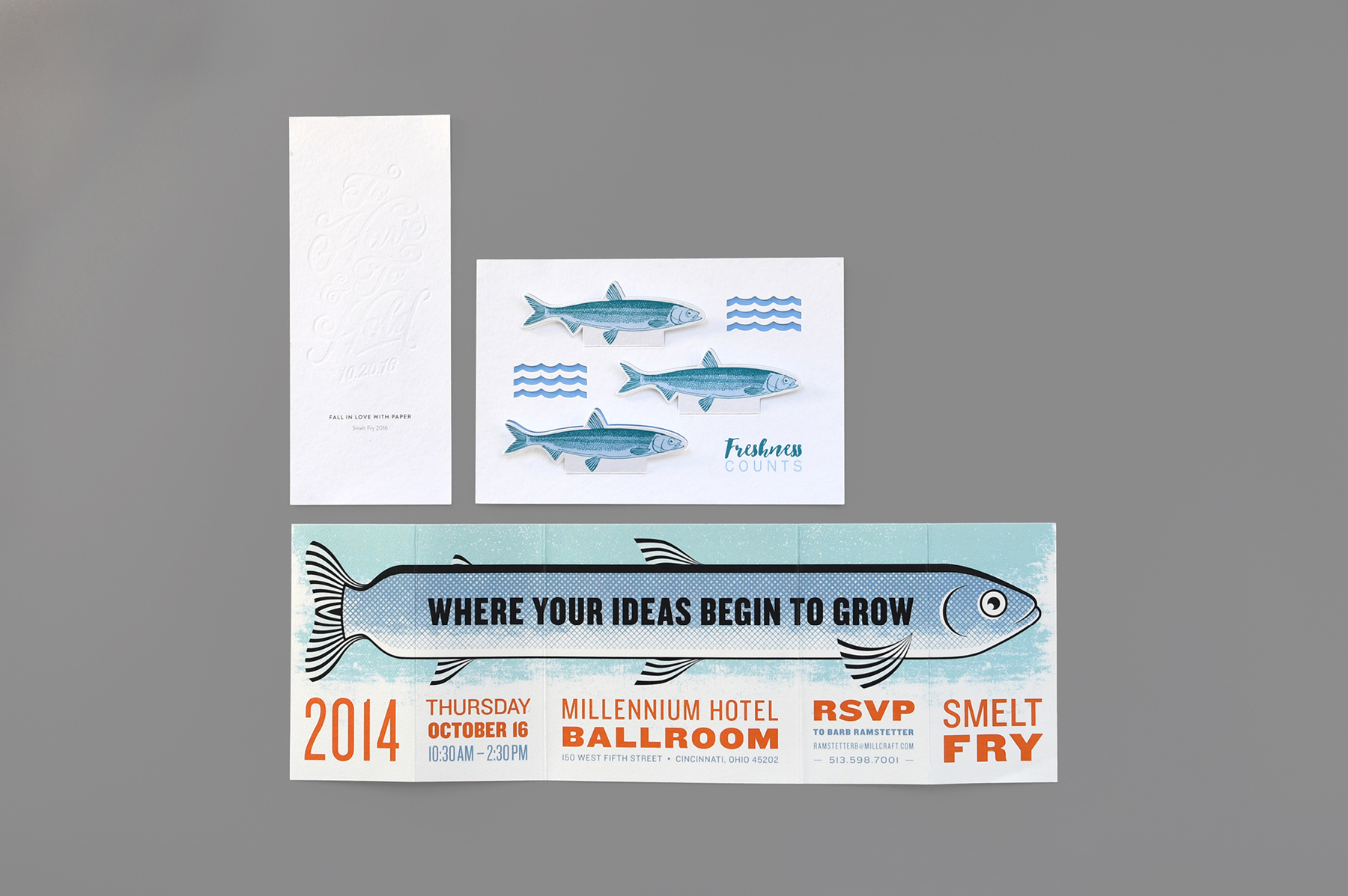 In the early years, we featured clever ways of using paper to attract attention.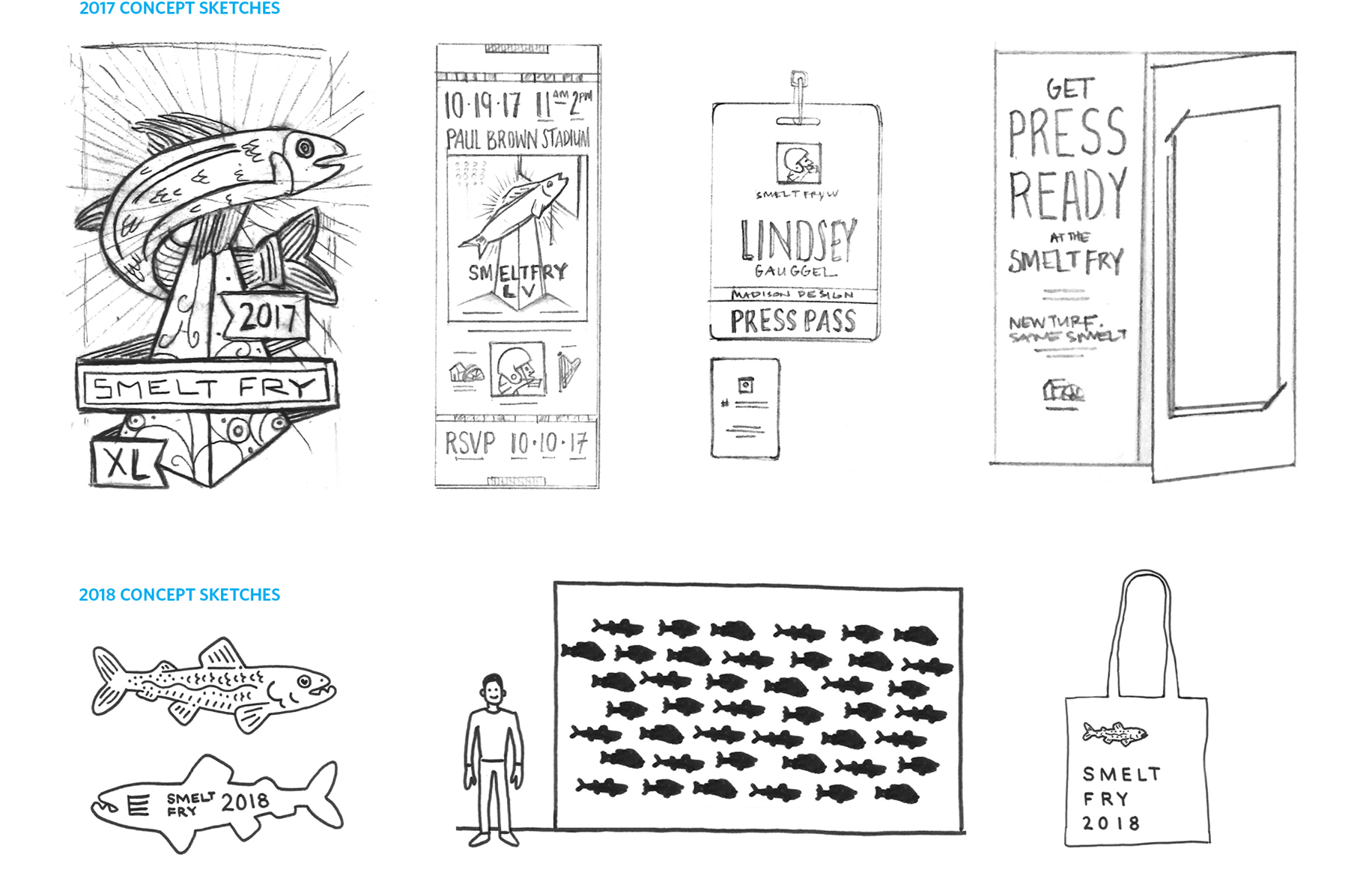 As the Smelt Fry grew in size and equity, we wanted the invites to not just be part of the paper pack, but to swim against the current with the latest techniques, elevated design and sophisticated solutions. We wanted to help them push the envelope when it comes to what paper can do.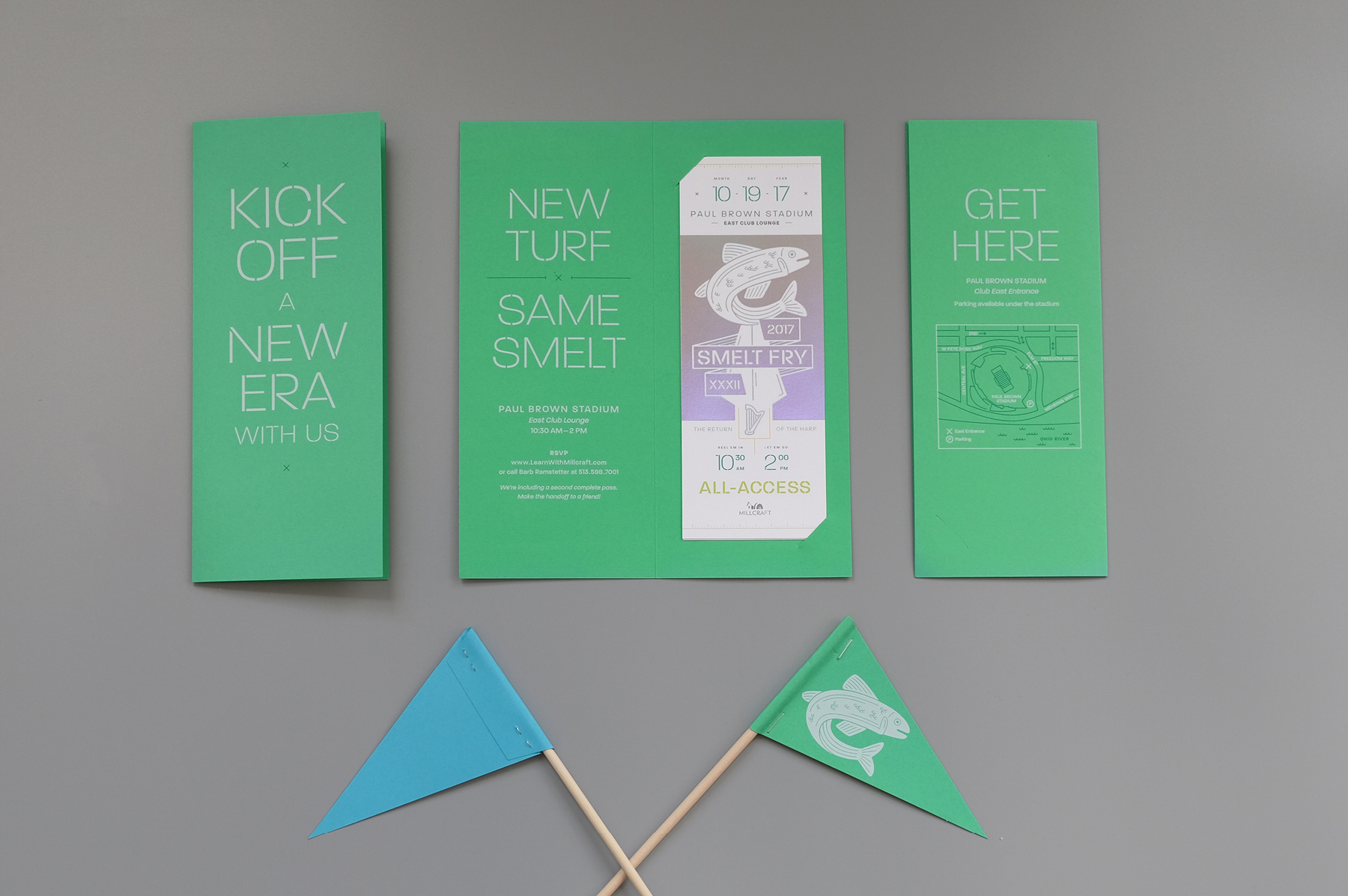 In 2017, the Smelt Fry moved to Paul Brown Stadium—where we changed the game, making the invitation just one small part of a larger campaign. We integrated the invitation design with a digital and social presence, an interactive experience that caught eyes and got participants talking.
​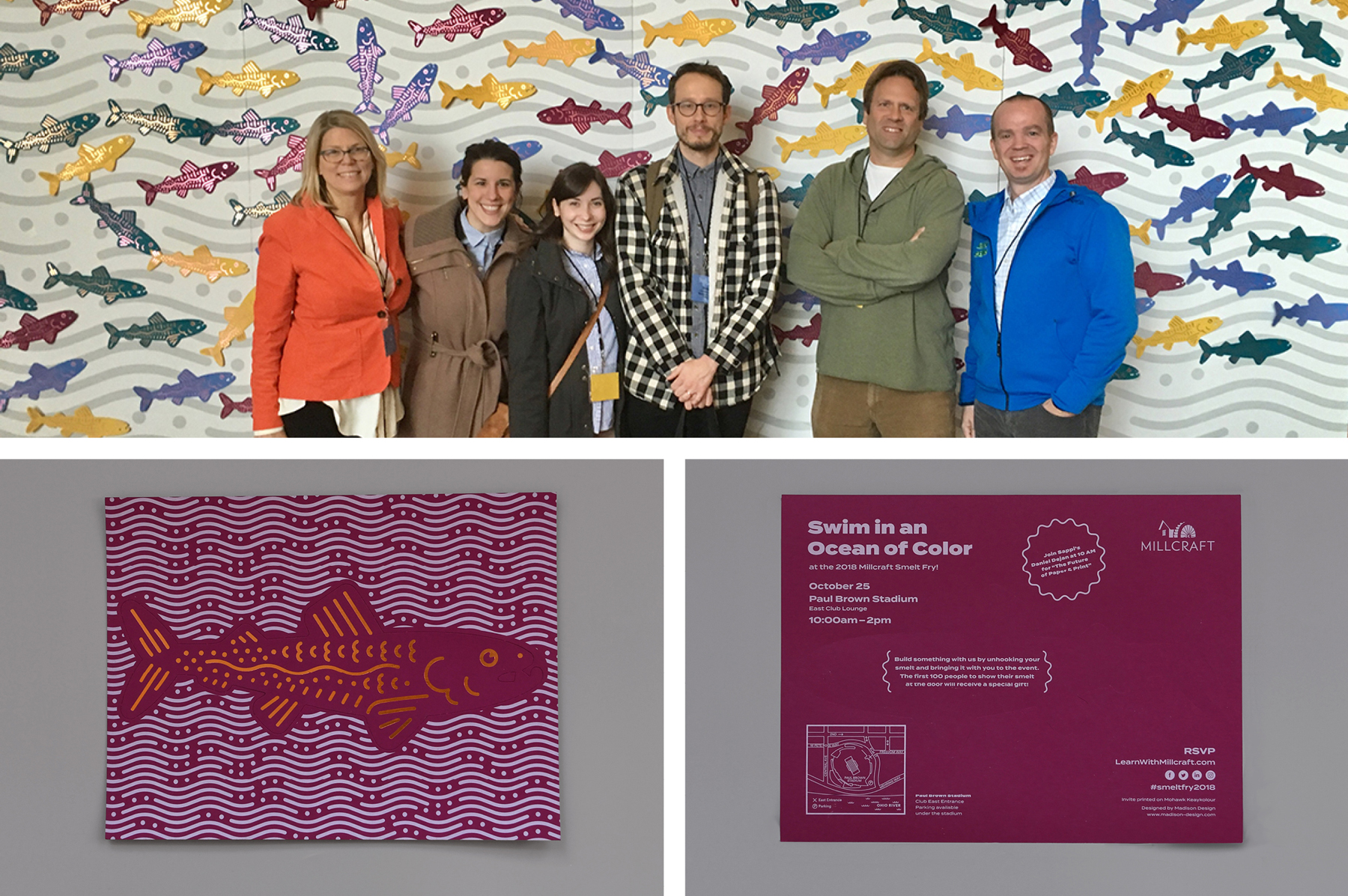 In 2018, we took the interactive experience of the invitation a step further. Each paper invite contained a die-cut, pop-out fish that participants brought to the event, added to a giant display, and collectively created a participatory art installation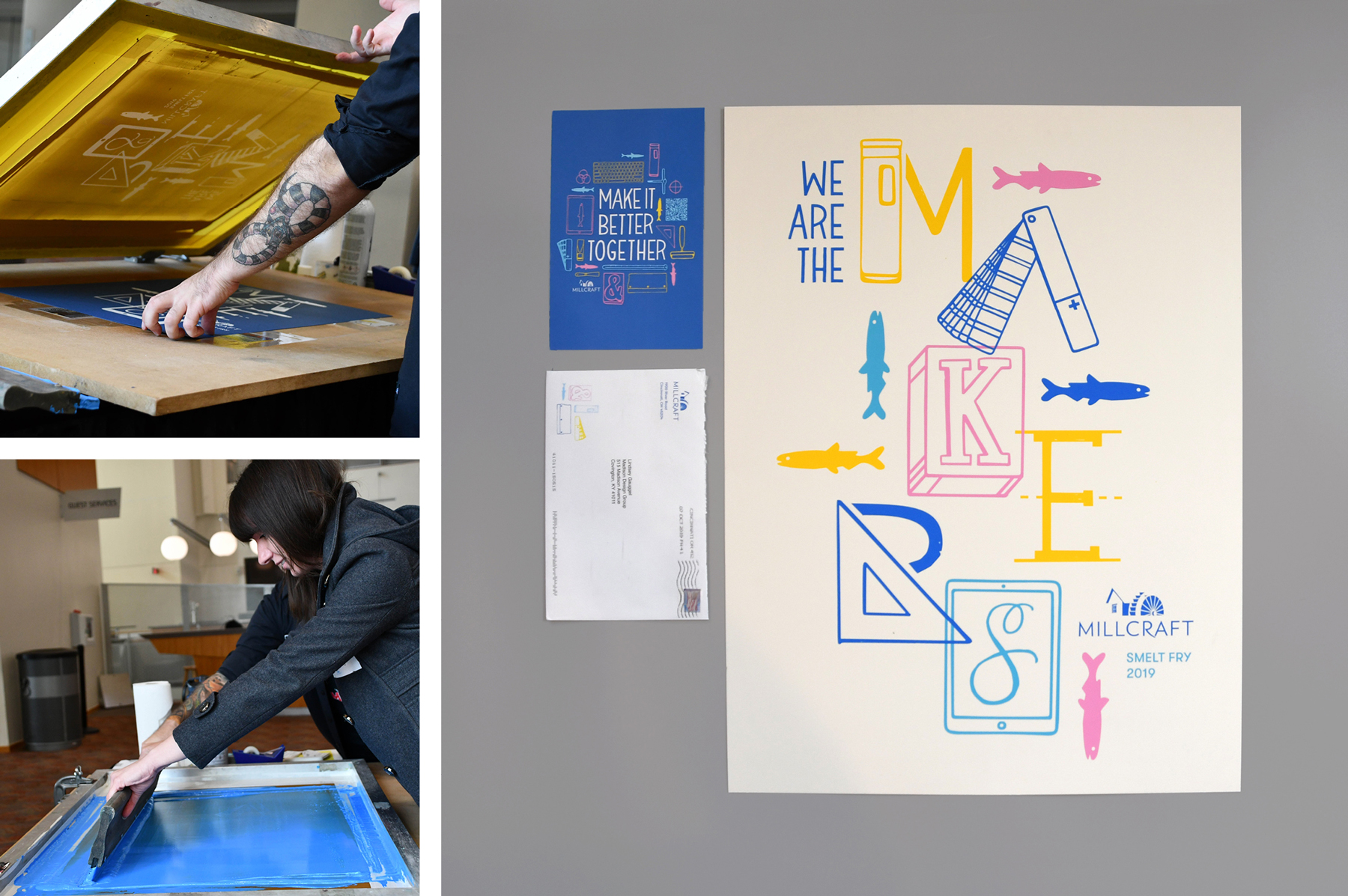 2019's design highlighted the joy of collaboration. "Make It Better Together" means there's no one way, one person, one format, or one technique that makes a great creative process—but teamwork results in a stronger solution every time. Millcraft brought that idea to life with a screen-printing station where participants could team up to ink their own posters.