While Cintas has a yearly environmental, social and governance (ESG) report that touches on their Community Impact initiative, this year, they wanted to elevate that initiative with something more substantial. That's where we came in.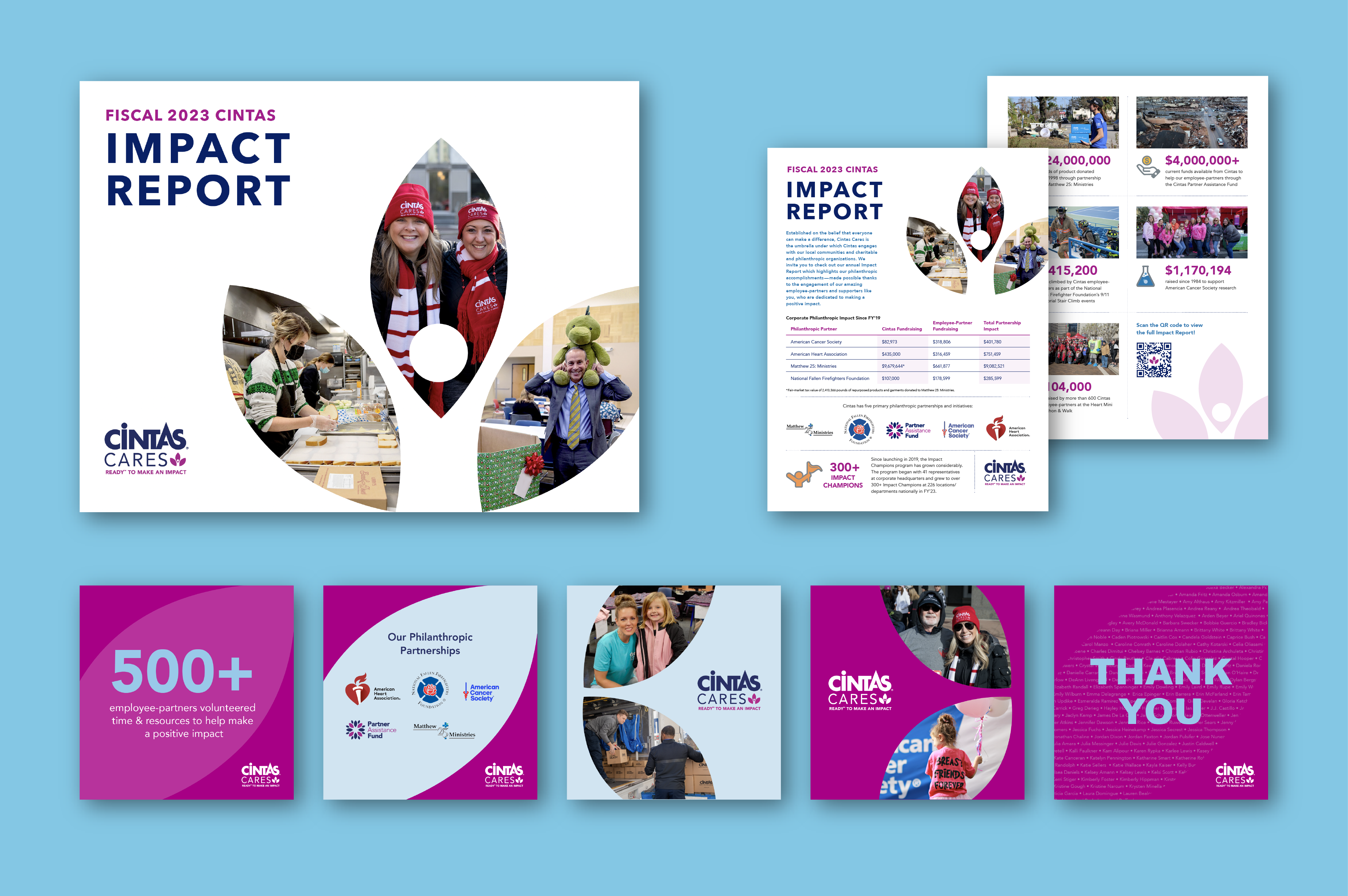 You've heard us discuss the importance of digital first strategy, where consumers usually interact with brands online before anywhere else. This report was a textbook example of digital first importance, creating a fresh, easy way for clients, employees, prospects and investors to engage with the Cintas brand. Whether they ran a search for Cintas' Community Impact or were recommended it by someone else, the report existing primarily online makes it quick and easy to explore and share.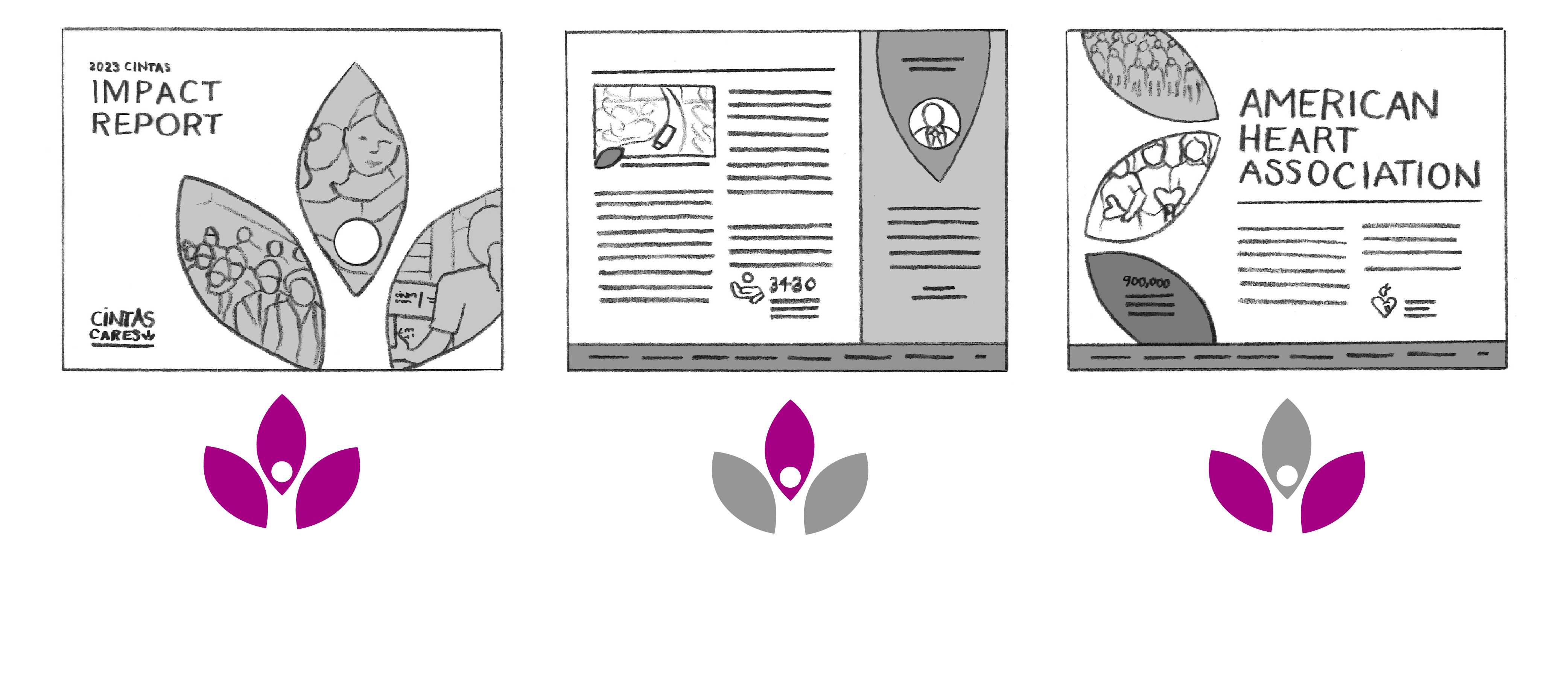 The objective: design a standalone Community Impact report that could live online, similar to the annual ESG report but strong enough to exist outside it. During concept creation, we focused on compelling ways to bring the idea of Cintas' commitment to their communities to life. The client chose the concept "Our Deep-Rooted Spirit of Giving."
A highlight of this concept was the Cintas Cares logo, which we used as a key graphic element throughout every touchpoint of the project. Its leaf shapes allude to Cintas' cultivation of the community, all while maintaining the Cintas look and feel. The limited color palette also hearkened back to the logo.
The primary deliverable was the interactive report that would live online, providing employees, customers, prospects and investors a high-level overview of the Cintas commitment to their communities. The leaf shapes of the Cintas Cares symbol appear throughout the piece, helping maintain balance between the written copy and visual storytelling.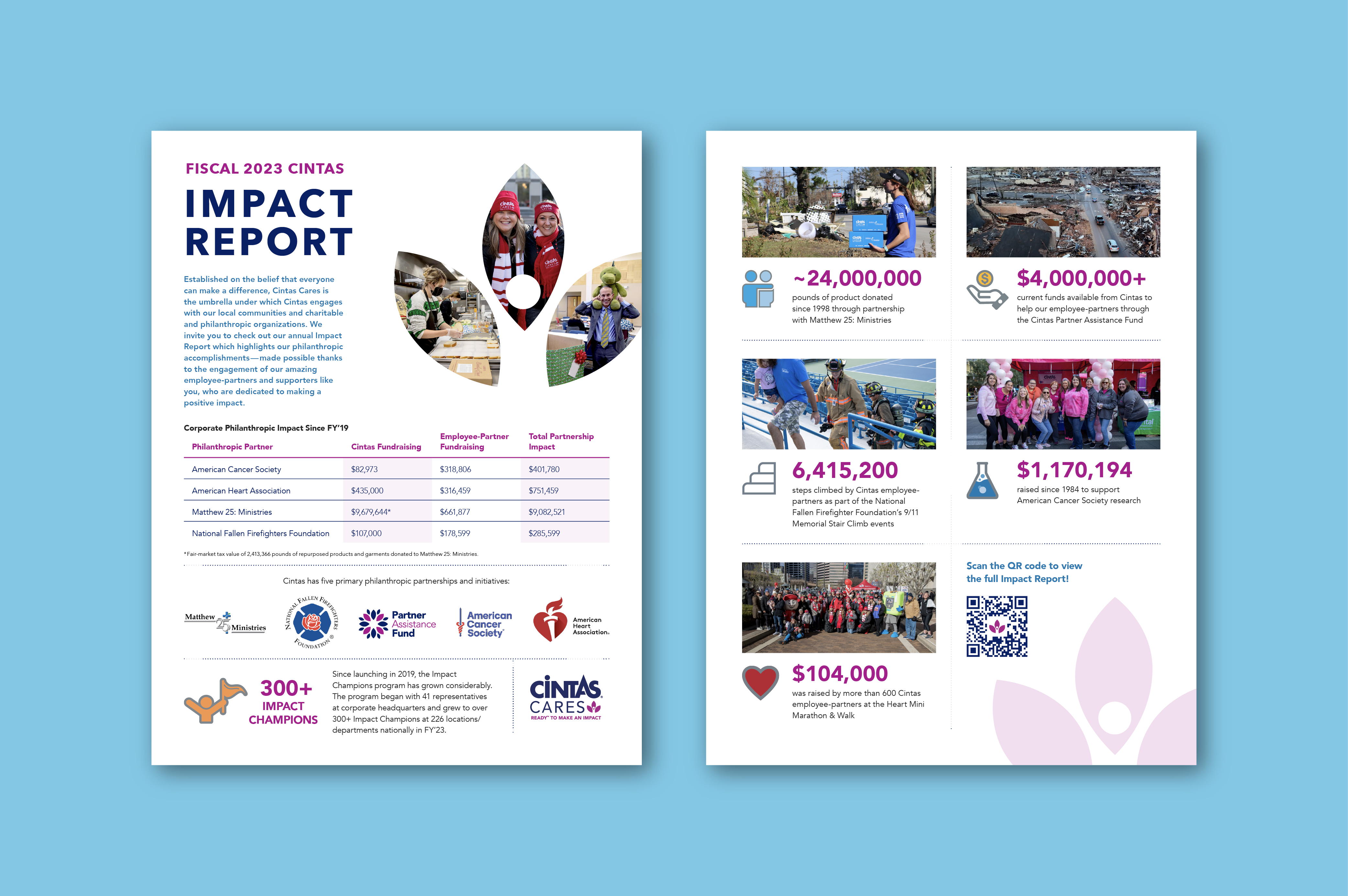 Other deliverables included:
A print version of the online report, which included QR codes and other opportunities for the reader to engage with the content
Multiple social media posts, including an animated option
A one-page, two-sided overview of the report to highlight key statistics from their philanthropic partnerships
Want to see Cintas' Community Impact initiative in action? The entire report is available online here—check it out!