Fighting against a "sea of sameness" in the vision market, EyeMed needed to tell brokers and employers a story of what makes them stand out. It was our job to create an attention-grabbing campaign and inspire clicks in a medium notorious for generating few clicks, if any.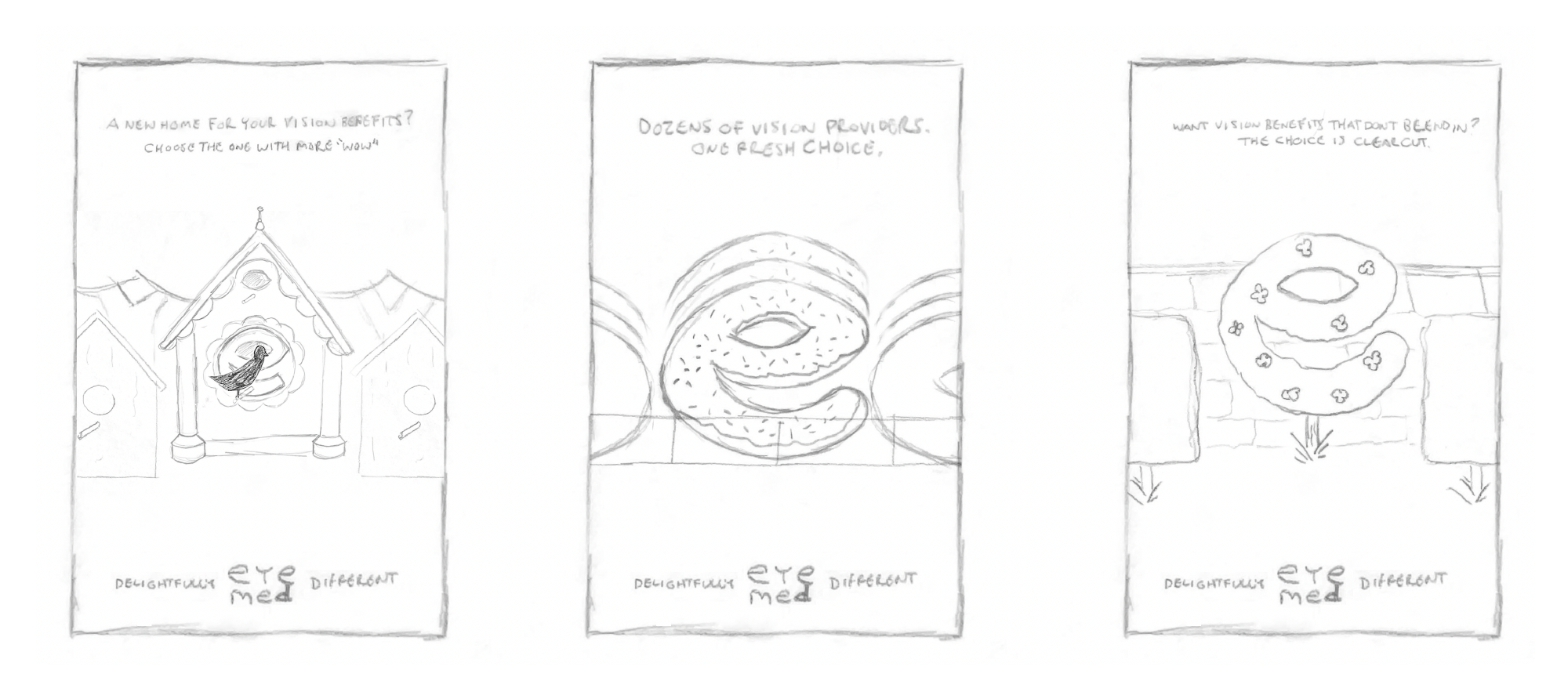 We started by thinking big. The client shared insights from their target audience, and to speak to that audience's need and shift their perspective, we explored ways to bring impactful visual oomph.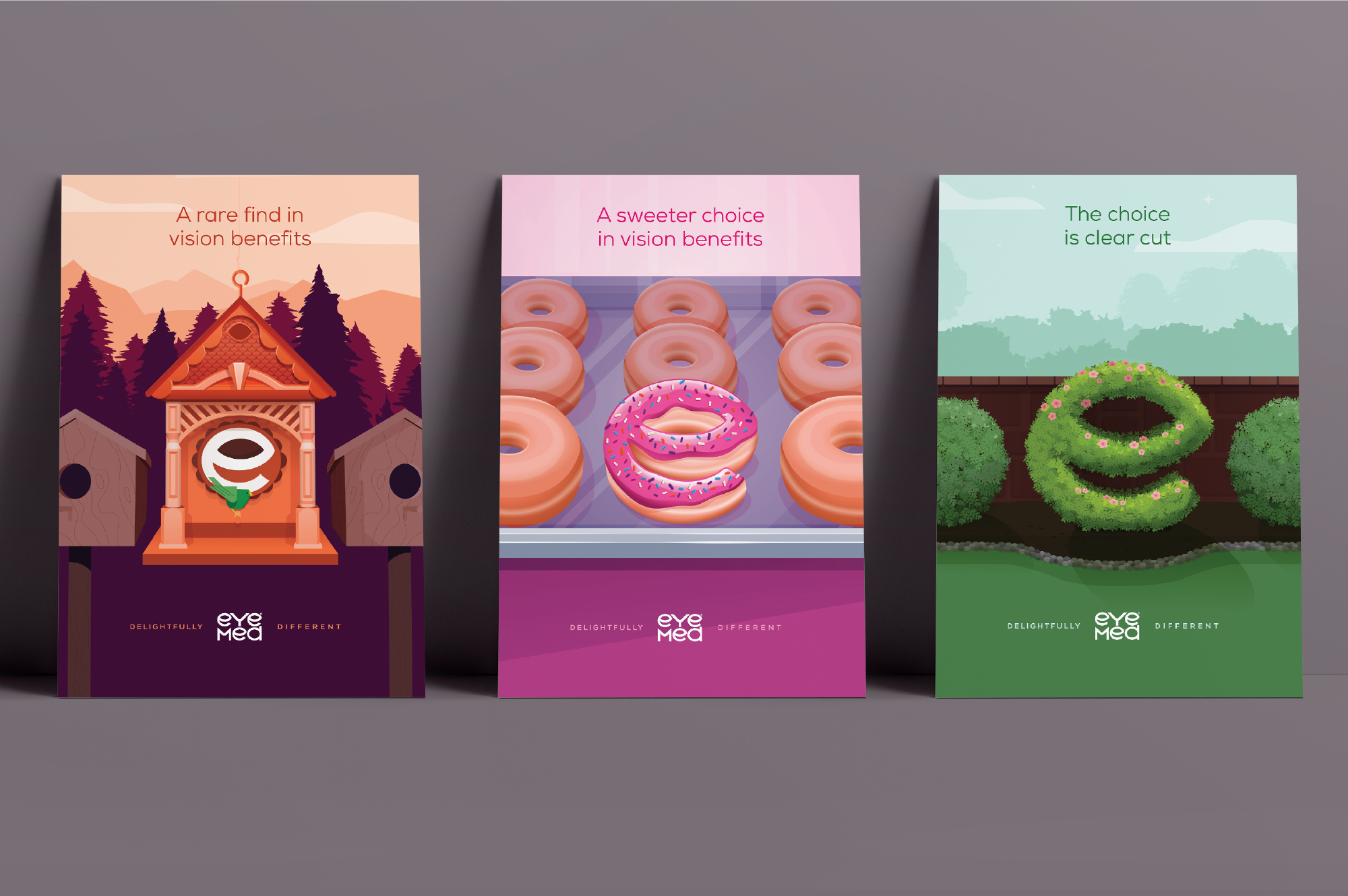 We worked along a "spectrum of quirkiness"—how could we strategically grab their attention while making sure it still said "vision benefits" at first glance? This was our guide for defining three stories that show how EyeMed offers something more than our competitors (making EyeMed "Delightfully Different").
Birdhouses, donuts and topiaries were the key objects we leveraged stories around. The bright EyeMed color palette, already a differentiator in the industry, rooted it in the brand's look and feel while elevating it beyond the ordinary. We used those three stories not only in that small ad space, but also with videos, print ads, emails, LinkedIn InMail and social posts.
The success of this campaign inspired the EyeMed team to launch a second iteration of the campaign. This time, we helped them move the narrative from general awareness to more specific messaging around EyeMed's differentiators like innovation, value and expertise.
For both campaigns, our biggest challenge was developing highly engaging animations within our tight file size constraints. The visual style, storyboarding and programming were developed simultaneously, requiring constant collaboration between design, animation and the dev team to maximize animatic engagement.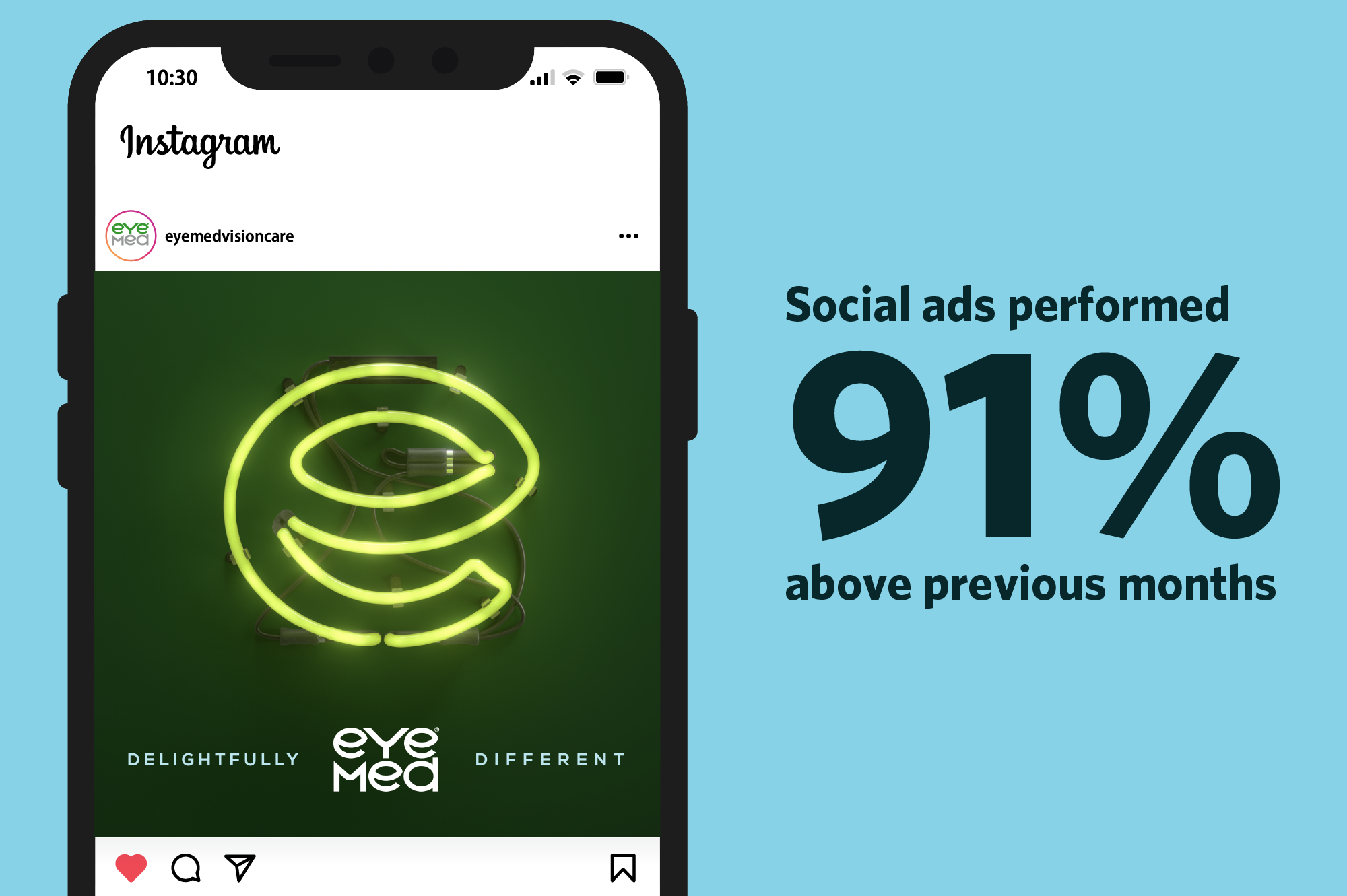 The result: high performance across every metric that even outpaced previous EyeMed campaigns. Social ads performed 91% above previous months, and the broker programmatic clickthrough rate was 172% higher. On LinkedIn, where the benchmark is a .45% clickthrough rate, this campaign performed at 3.5%.