IMTS is the country's largest manufacturing conference. Sounds like the perfect place to unveil revolutionary voice activation technology. To break through in a gigantic, chaotic, loud space, our client didn't need to be the loudest voice—just the most captivating.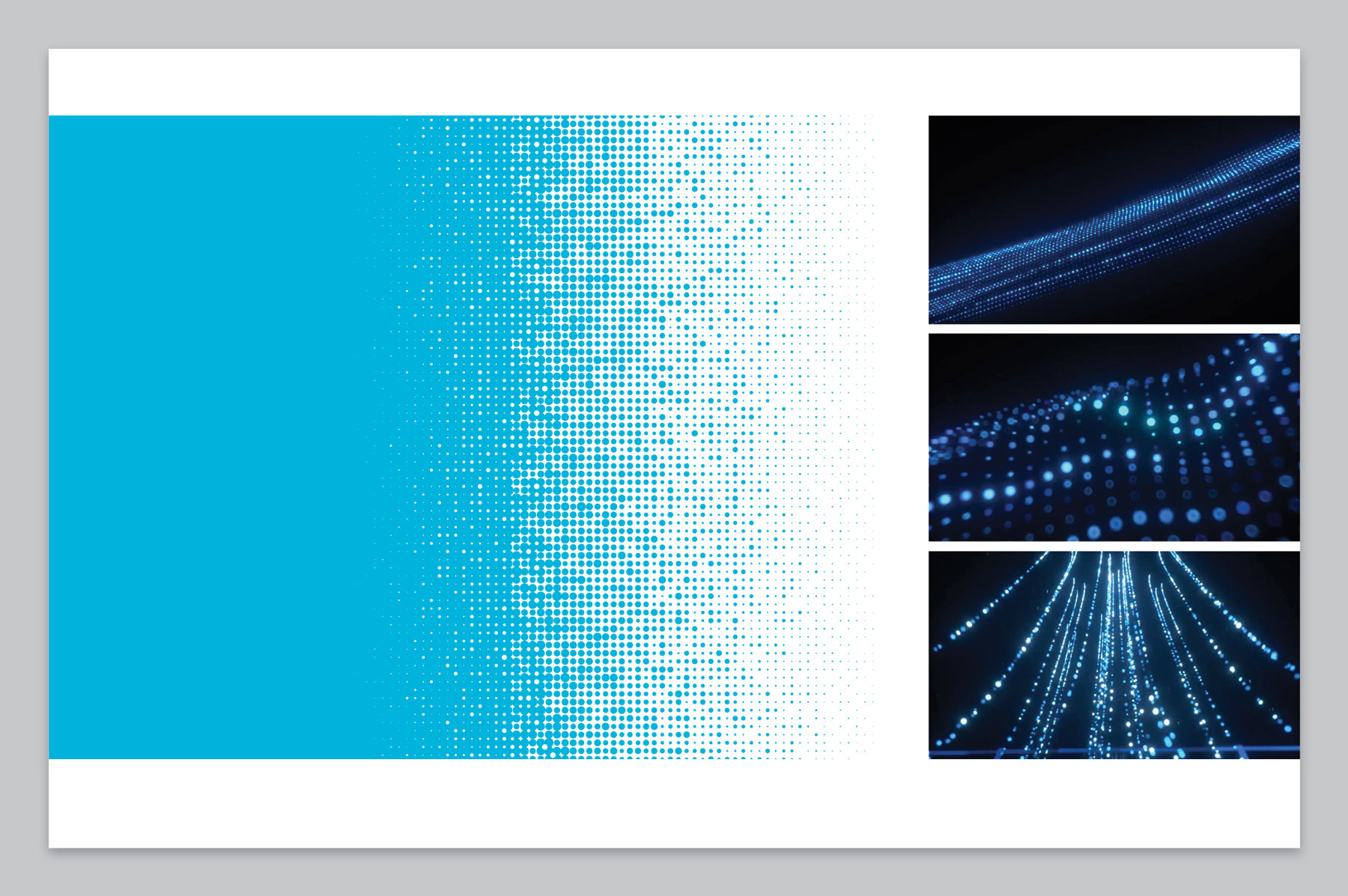 The primary design element of Makino's new brand is a "transformation screen" which implies transition from solid and physical to digital and future-focused. This element became the visual hero of the video, and the key signifier of voice activation.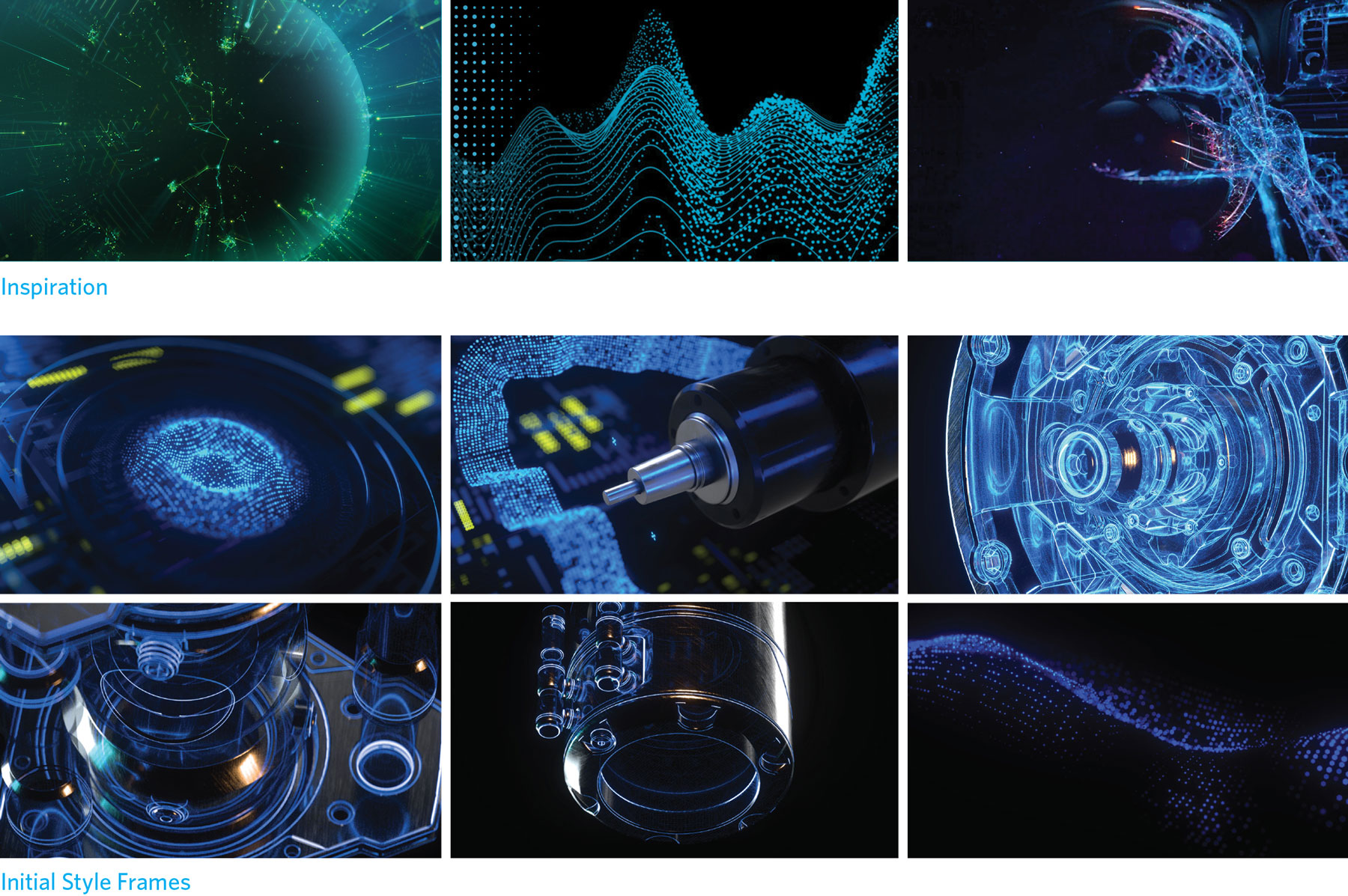 By carefully interpreting what our client shared about their innovative technologies, we helped them define key messages of voice control, transformation and industry leadership. This led to targeted research, style development, and narrative building. We then began collaborating with Lightborne Communications, one of our favorite and most trusted creative partners, to help us define how our vision could translate into motion.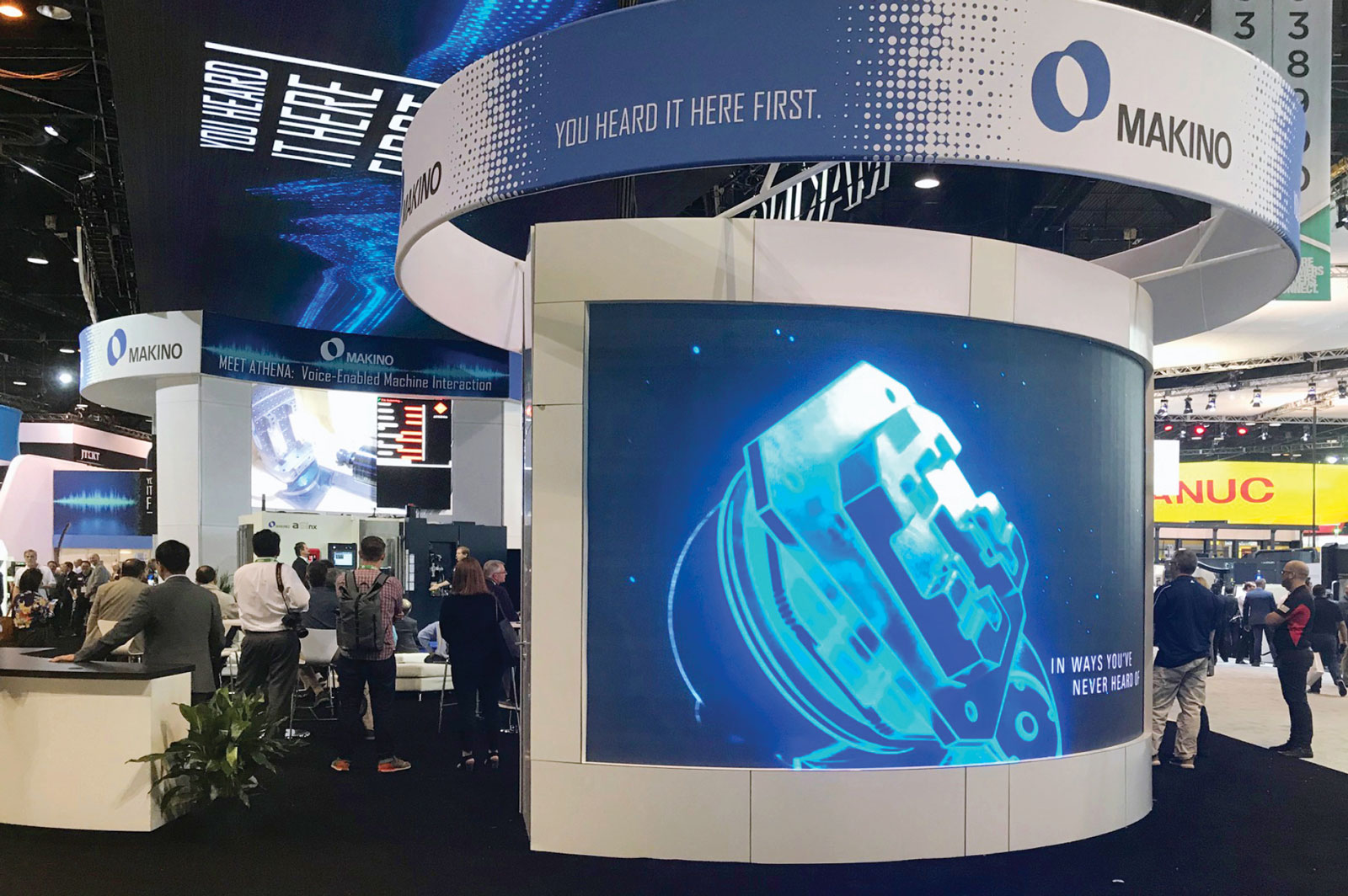 The video needed to be impactful enough to drive traffic to the Makino IMTS booth. It also had to work alongside many competing displays, and relate to a new company website and pre-show mailer.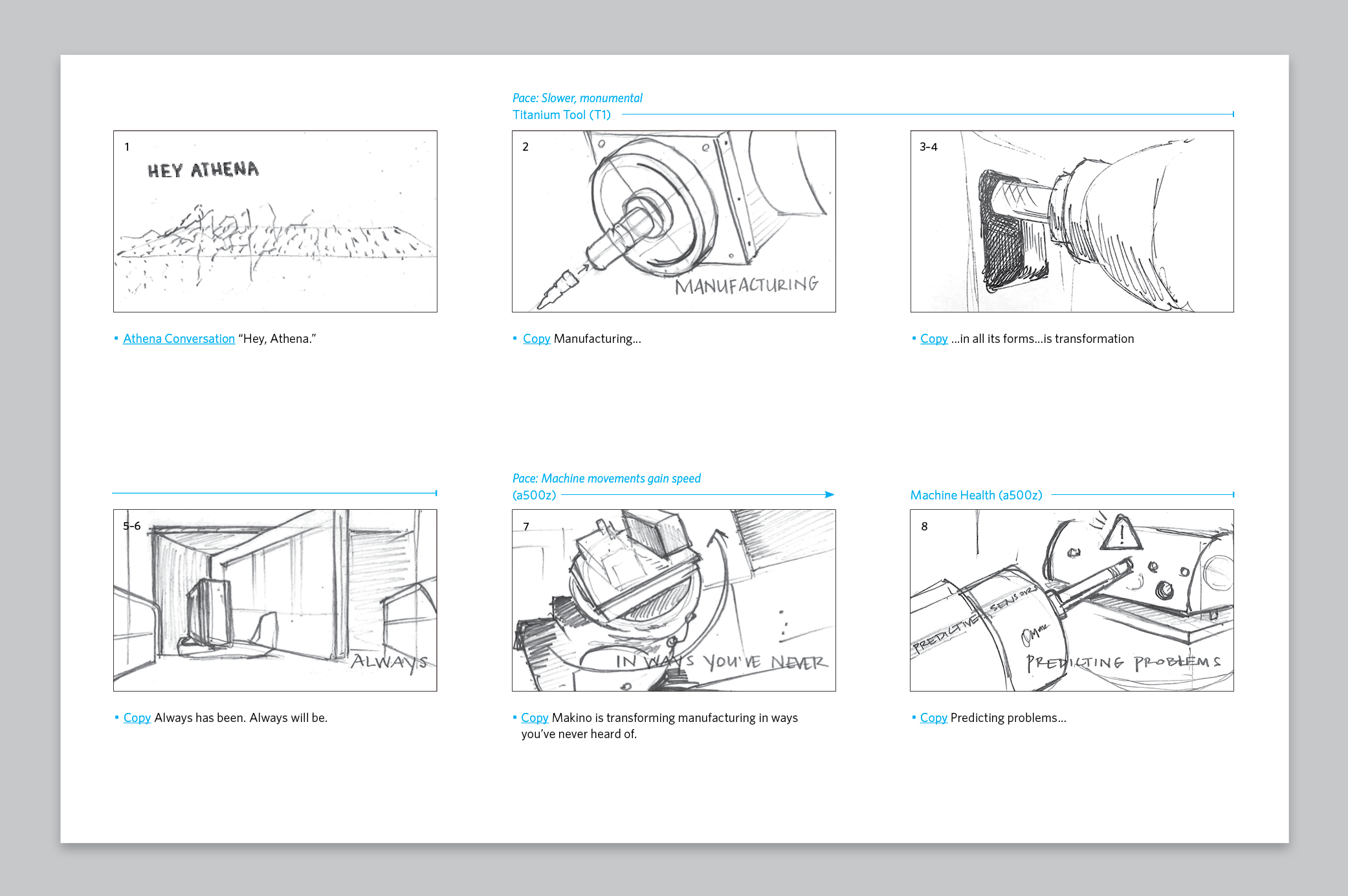 Understanding the unique traits of each machine was key to creating a cohesive story that appealed to engineers and the C-suite alike. Our vision for the overall message and script showcased Makino's innovation leadership and the technology's ease of use. In developing the storyboard, we strategically tied together individual innovations and brand elements, with voice activation at the center.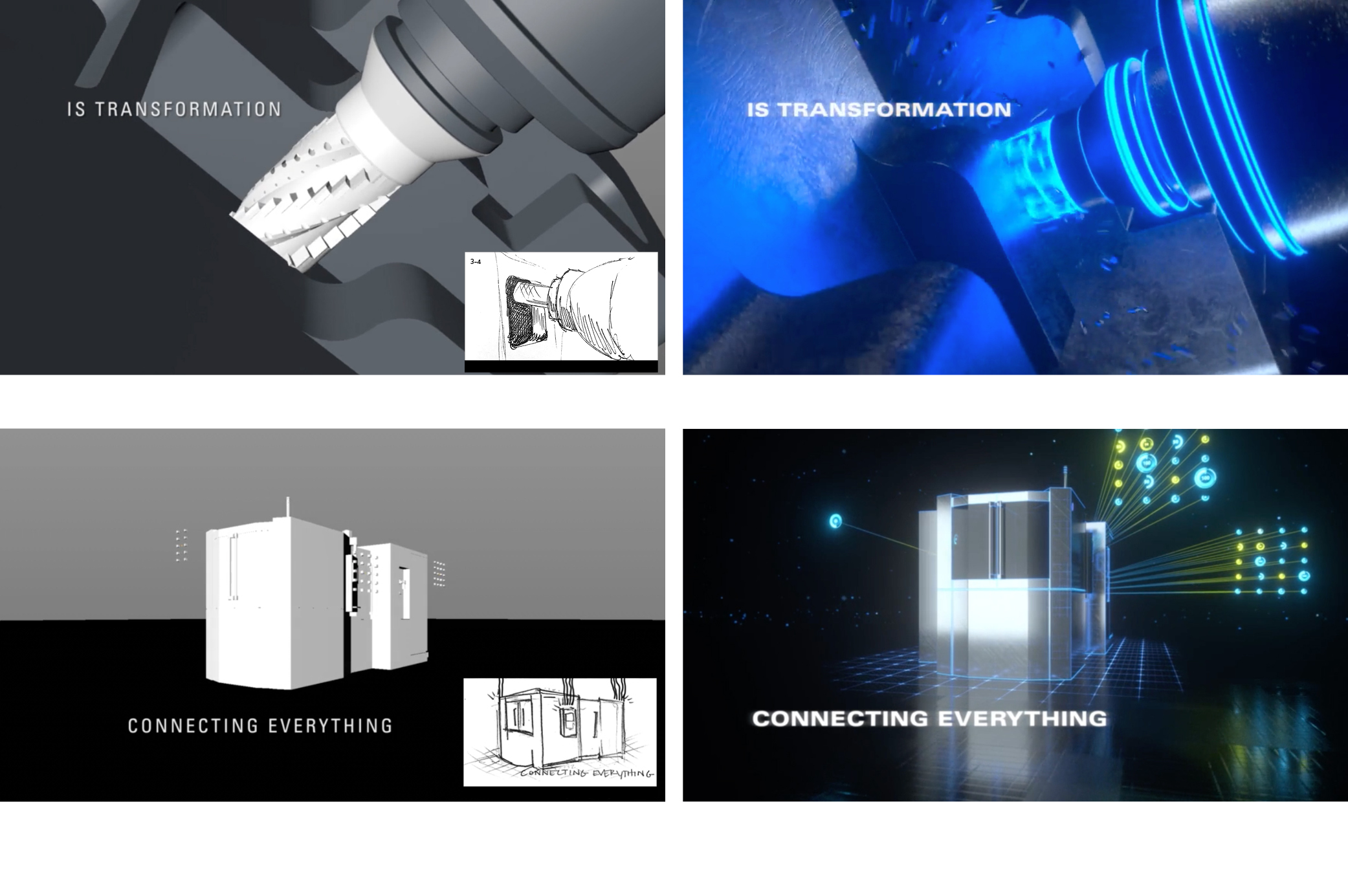 Lightborne handled the 3D animation, video production, and direction. Having them at the table while we brainstormed and coordinated with Makino helped us all build upon the original vision. At every stage, we consulted on content, look, tone, lighting, space, music, use of color and accuracy.
The final video tells a visually arresting story of transformation—how the industry is changing and Makino's leadership role, a concept driven home by their conference theme "You Heard it Here First."