The Sisters of Mercy have schools all over the world through the Mercy Education System of the Americas (or MESA). But each school in the system expressed their values in a different way. They needed to define what makes a Mercy Education so special, with buy-in from stakeholders across the globe – all while leaving enough flexibility for individual school self-expression. That's where we came in.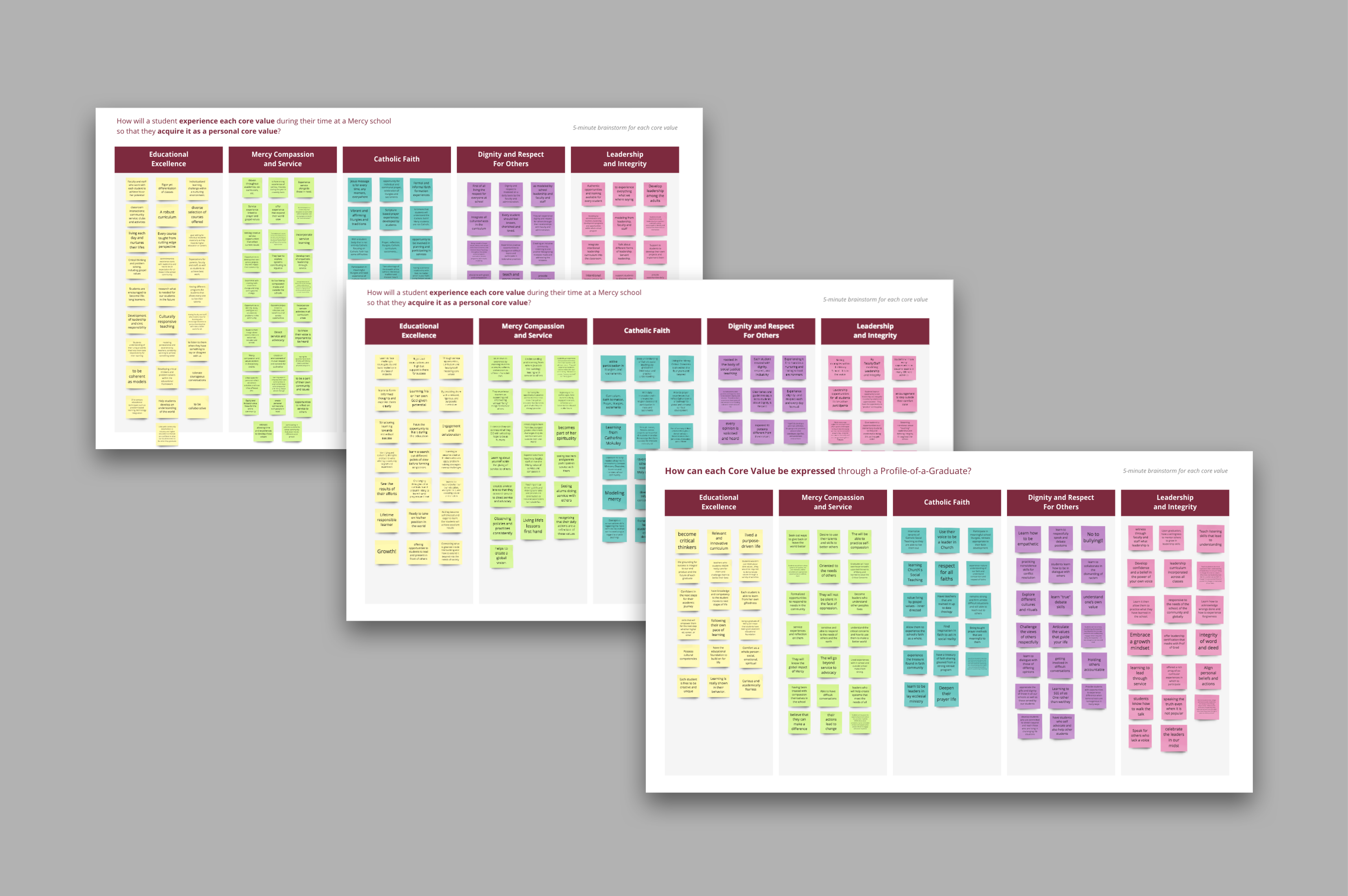 Workshops and Survey: We started, as we usually do, with research. We created an international survey and workshops that reached out to nearly 7,000 students, parents, alumni, faculty, staff, and board members. The common ground we found in those surveys and workshops helped inform their message and create a unified brand strategy based on leadership, compassion, faith, courage and respect for others.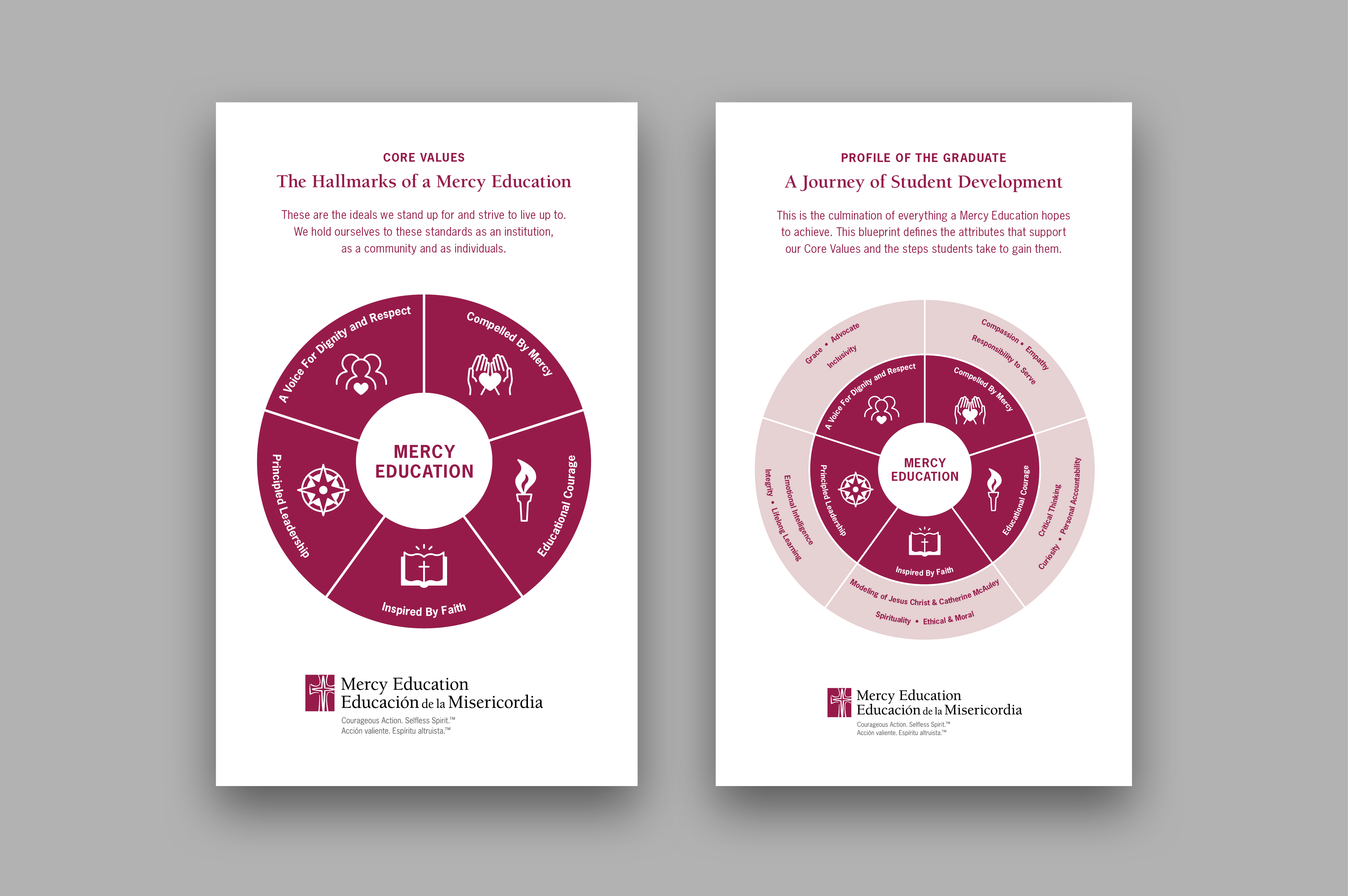 Brand Strategy: We turned those themes into a new brand strategy that defines what makes Mercy Education unique (Core Values), and what students can expect by the time they graduate (Profile of a Graduate). No matter the school, no matter the students or faculty, these components form the promise of a Mercy Education.
​
Brand Identity: Research revealed that "Mercy Education" should become the identifying name. To further unify the assorted Mercy Education identities, we modified the logo and created a promise statement ("Courageous Action. Selfless Spirit.") that could be used consistently. Rather than replacing individual school logos, it would be used in headers, footers, "About Us" sections, and other places, allowing the schools to keep their own unique identities while still communicating their connection to Mercy Education.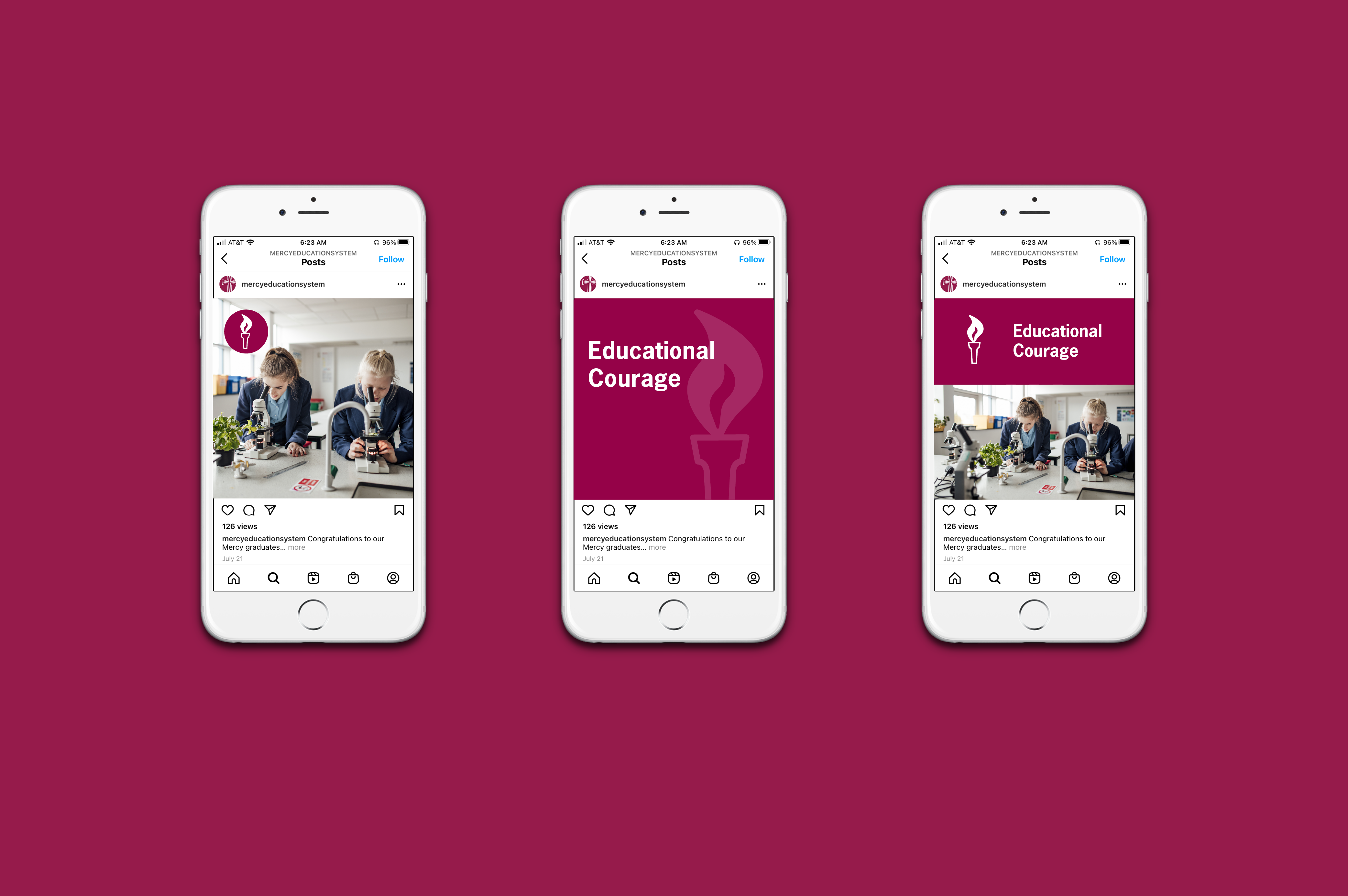 Brand Toolboxes: We also created toolboxes full of templates, suggested language and logo specs to create consistency across the global system while leaving room for local school brands. It helped individual schools incorporate the new material seamlessly and fluidly into their existing communications.