Hot off a fiscal year that saw P&G meet or exceed every goal they set, their annual report needed to reflect the winning strategies that got them there—like an entrepreneurial spirit that kept them responsive, nimble and leading in an ever-changing marketplace. We set out to capture those strategies and the company's upward momentum in creating their 2019 annual report.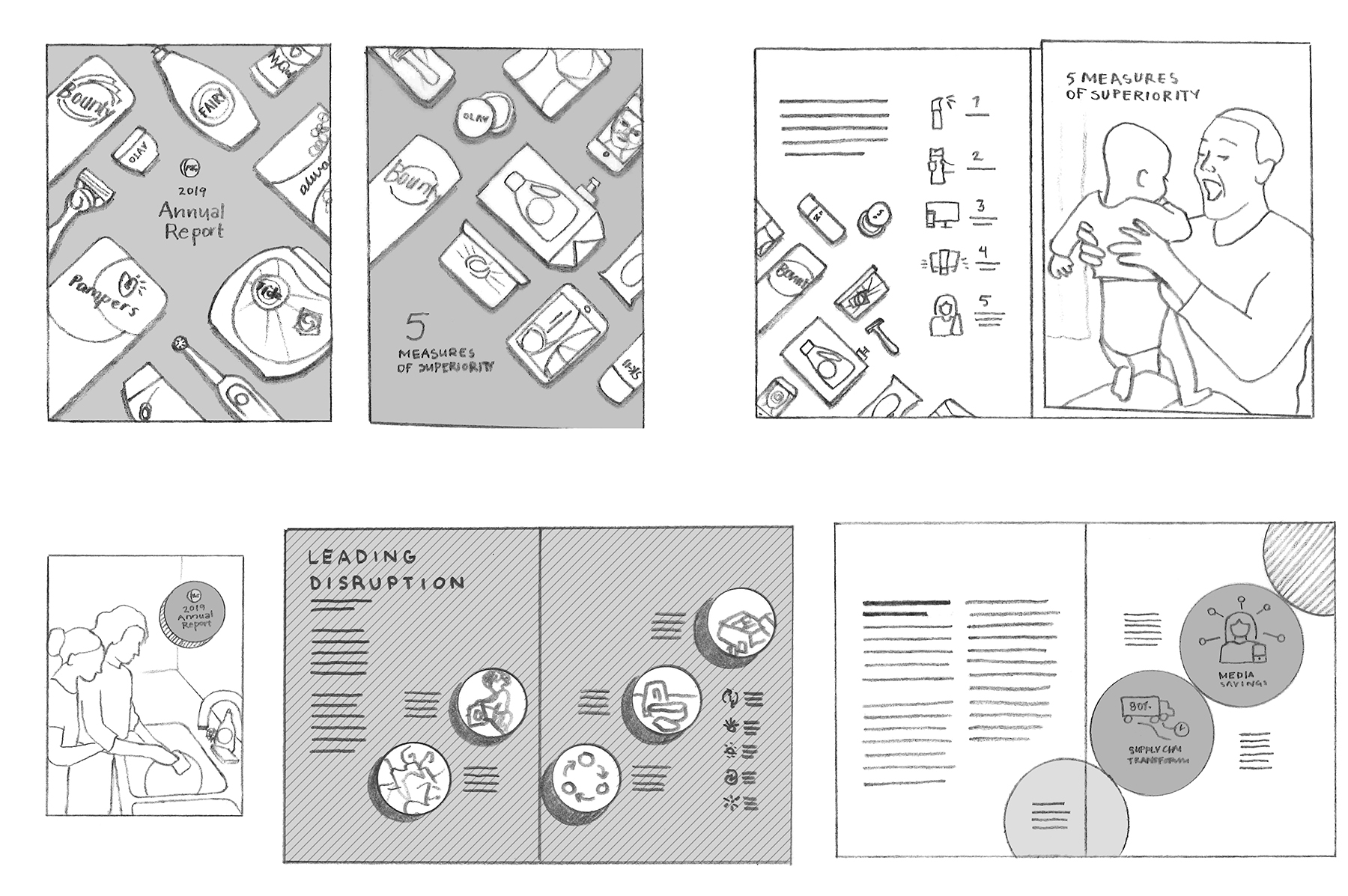 The theme of responsive agility and upward momentum drove our concepting from the start. Our creative solutions are always grounded in agreed-upon strategy. In this case, we knew the story hinged on brands interacting with customers.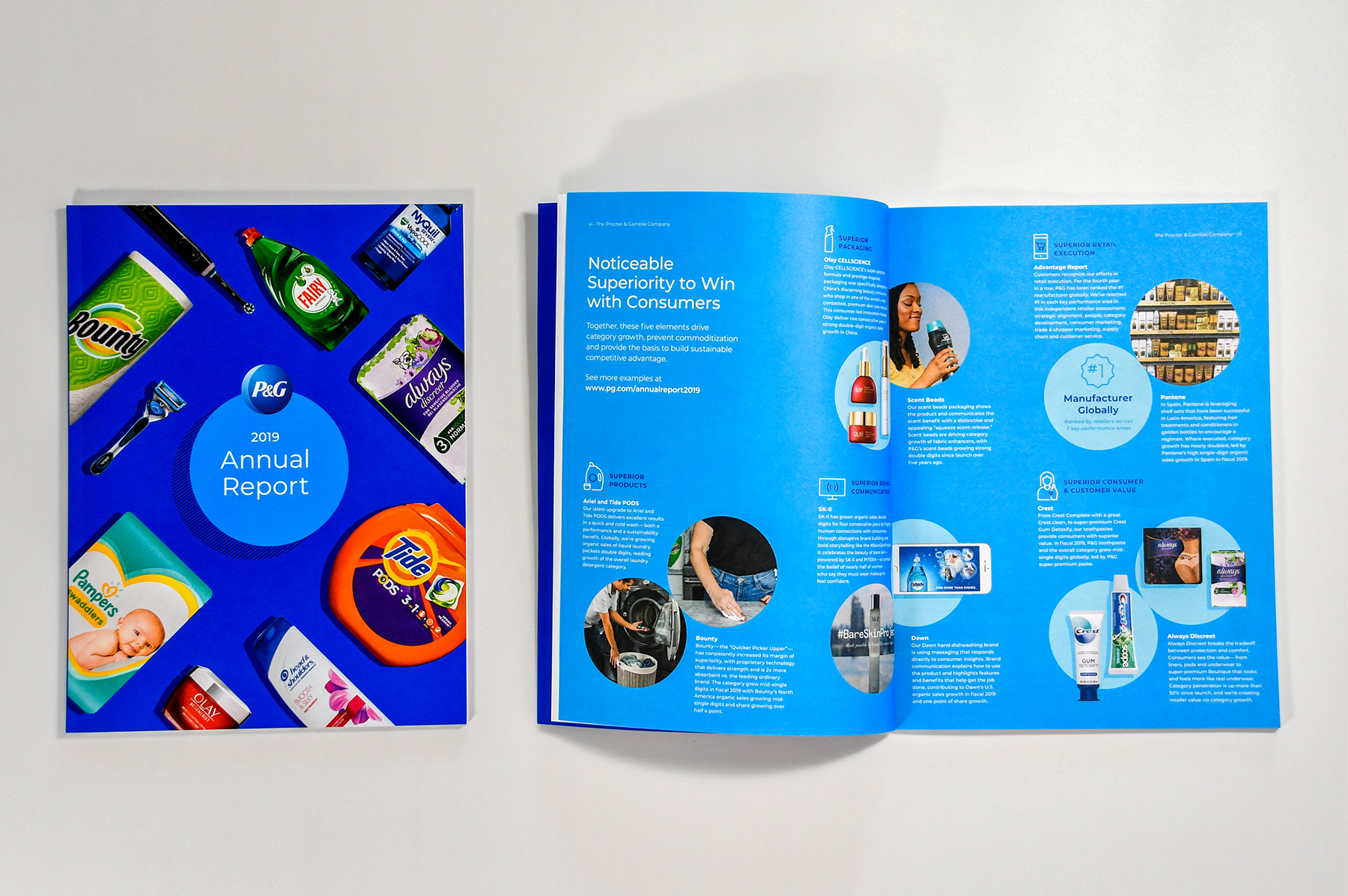 Throughout the annual report, we reminded readers with visual cues of momentum-building strategies that kept P&G at the front of the pack. This showed more directly in a series of dynamic circles, diagonal grids and geometric patterns that drew the eye across each page.
P&G brands are the star of the show in every annual report. A diagonal grid on the report's cover page reminds readers that these superior brands helped catapult the company to success in 2019.
​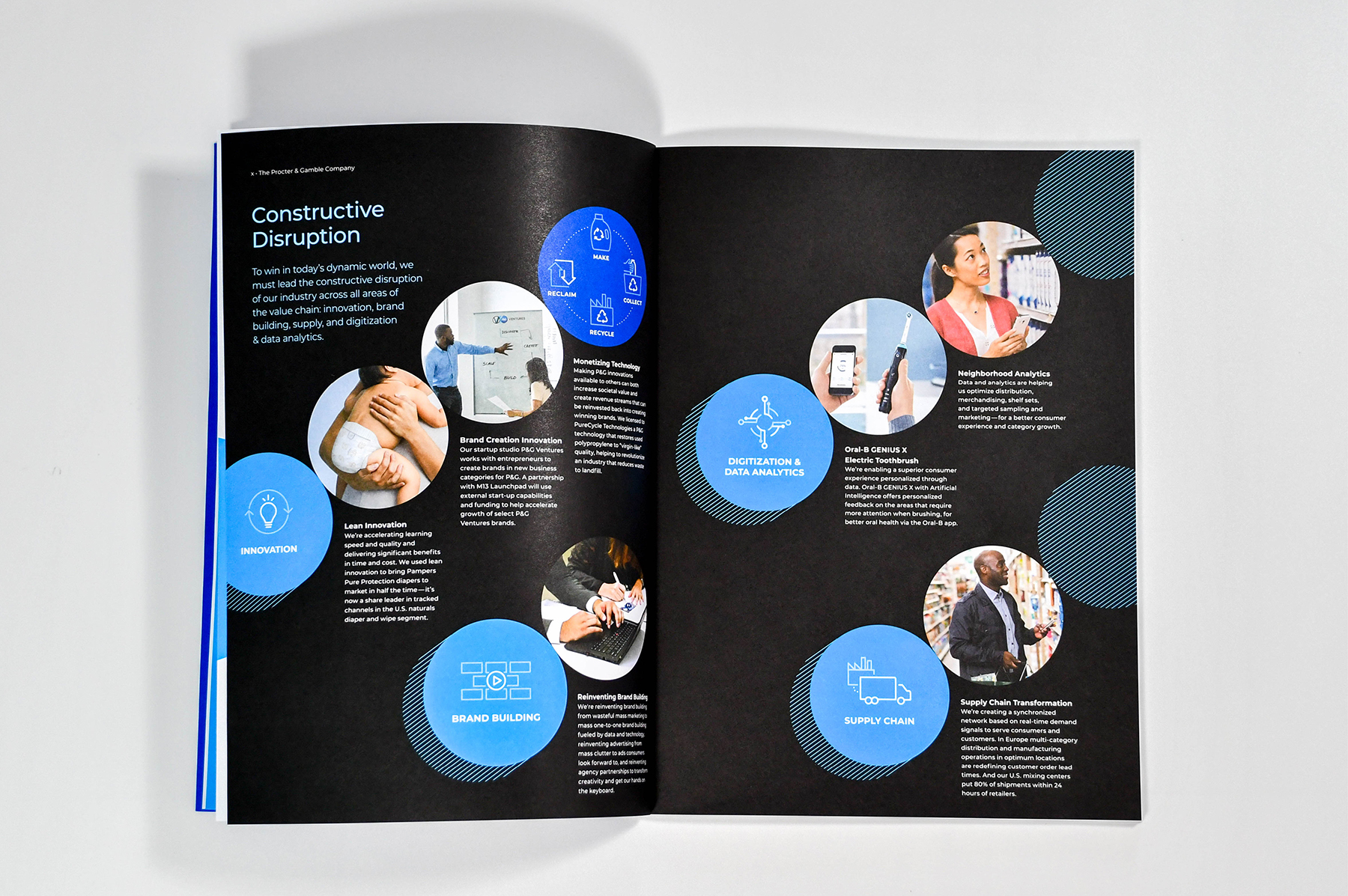 New for 2019's annual report is a "Constructive Disruption" review. It's a striking contrast – a disruption – to the usual white and blue color scheme, driving home P&G's message of innovation, brand building, supply, digitization and data analytics.
P&G didn't want to keep 2019's big wins to themselves. We brought in the web specialists at Pixaura to develop a mobile-first microsite and reach a wider audience. The microsite lets P&G share its successes with shareholders and stakeholders all over the world. For even more sharing, we supplied a series of social media posts with animated graphics for maximum impact.