The Consumer Electronics Show (CES), an annual Las Vegas expo with 175,000+ attendees and media members, is where brands go to show off their latest and greatest innovations. To stand out in that sea of shiny objects, P&G needed to add big hype to their social presence in real-time as they made new connections and found new content to share.
The result: a suite of static and animated graphics that could live all over P&G's social media, resulting in one of their highest impacts ever.
CES' clamor and commotion is the stuff of conference legend. P&G wanted to rise above the noise as a kind of lighthouse, guiding viewers to the things worth their attention—and for that, visual consistency was key.
We used P&G's Life Lab visual ID in order to develop a collection of static and animated templates to frame each post. It helped viewers instantly recognize their posts in the feed without taking away from the content.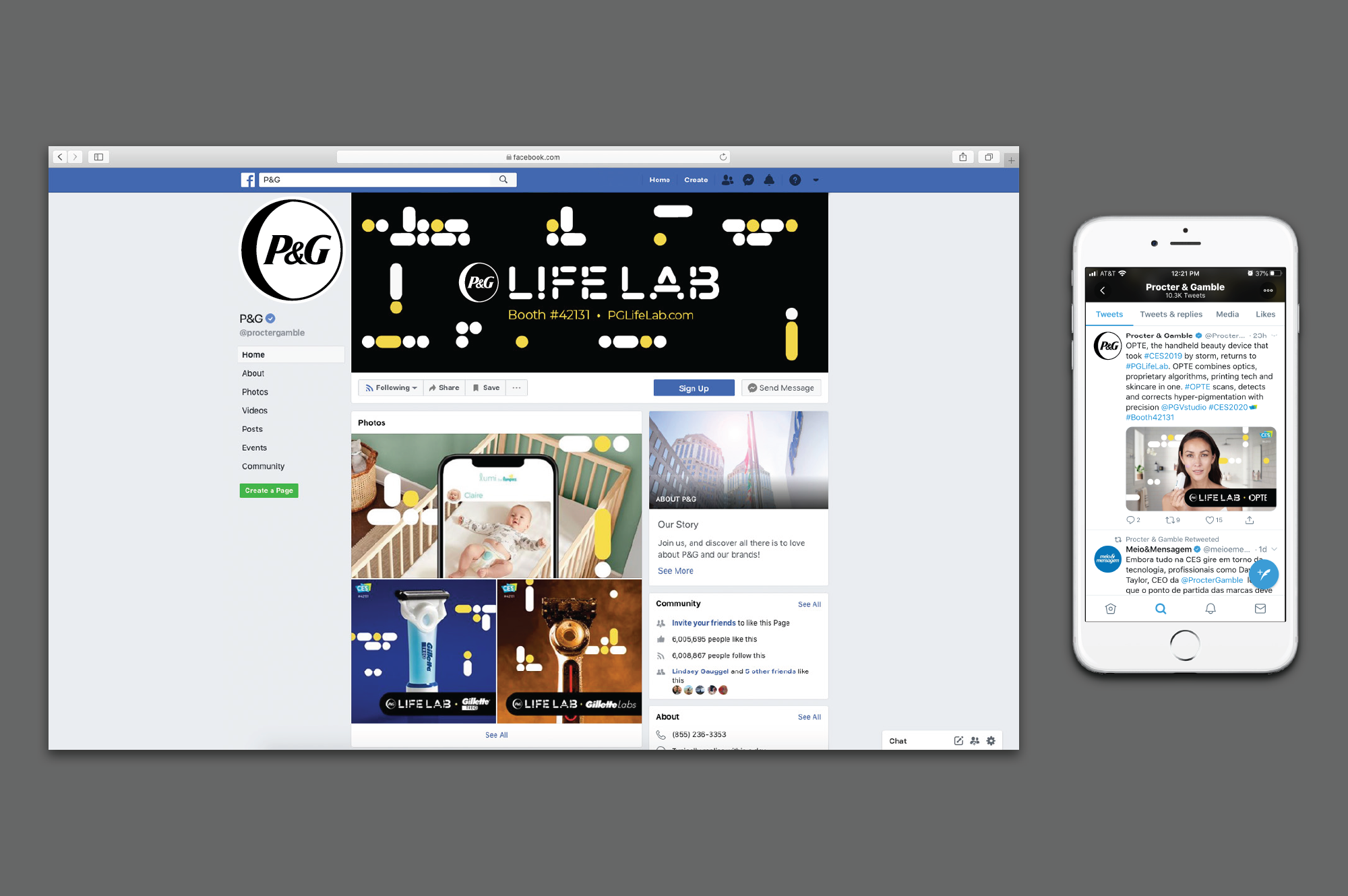 Those templates empowered P&G to tell their own CES story on any platform, and helped their audience recognize that each post came directly from the exhibit hall.
​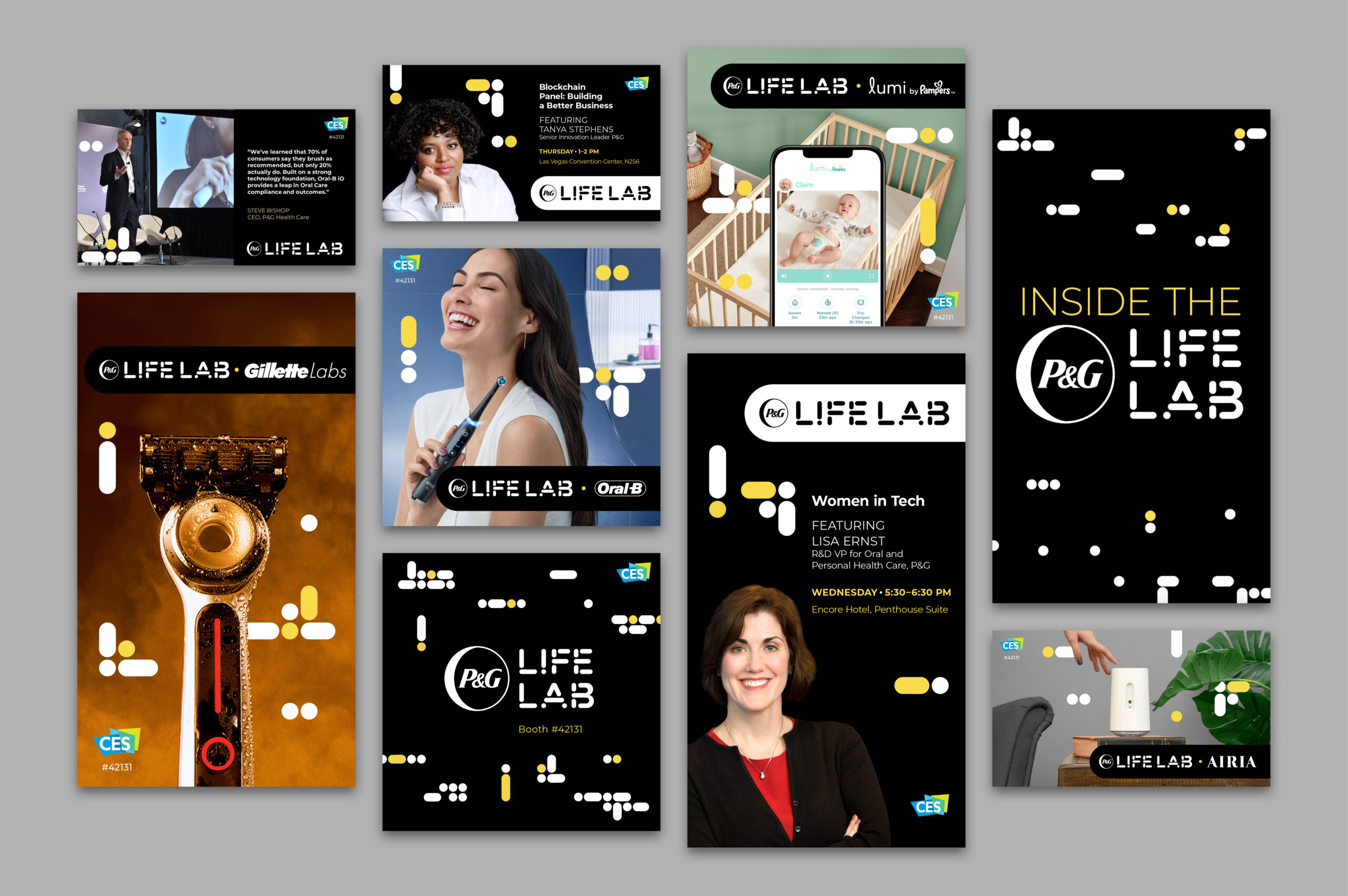 Some of those visuals included . . .
Kick-off pieces to build excitement for CES
Self-promotional pieces to call attention to P&G's own conference events (like leadership speaking engagements)
Posts to highlight innovative brands and products
Customized Instagram photo grids, highlight icons, and stories templates
By the end of the conference, P&G's dynamic, scalable, tech-driven posts had reined in some of their best-ever numbers of views, likes and subscribes.