Sometimes the project we start with isn't the project we end up with—especially in the face of a global event that changes everything. We'd just wrapped up an internal sustainability campaign for P&G when COVID-19 arrived. Given the changes it brought, P&G pivoted their focus. We had three weeks to repurpose the initiative into "Sustainability at Home," a consumer-facing campaign that shared tips for life during the pandemic.

The original campaign featured a design that would resonate with P&G's internal audience. To turn the focus outward, we re-designed it to empower the consumer. The house-shaped framework puts the initiative directly into the consumer's home and hands. From there, we created marks for each facet of the campaign—water, energy, recycling and brands—with one overarching logo to tie it all together.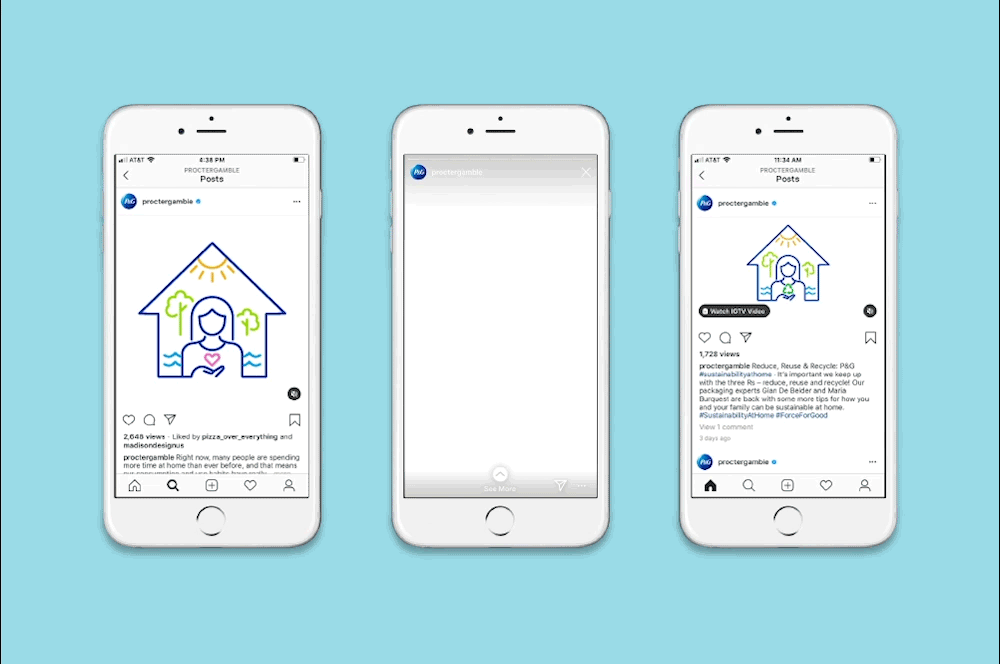 Employee-led videos are part and parcel of Sustainability at Home. To connect each video to the campaign's design, we created a set of animated bumpers. The animation reinforces that the power of sustainability can be in consumers' hands; consumers are able to see themselves within the logo as it forms.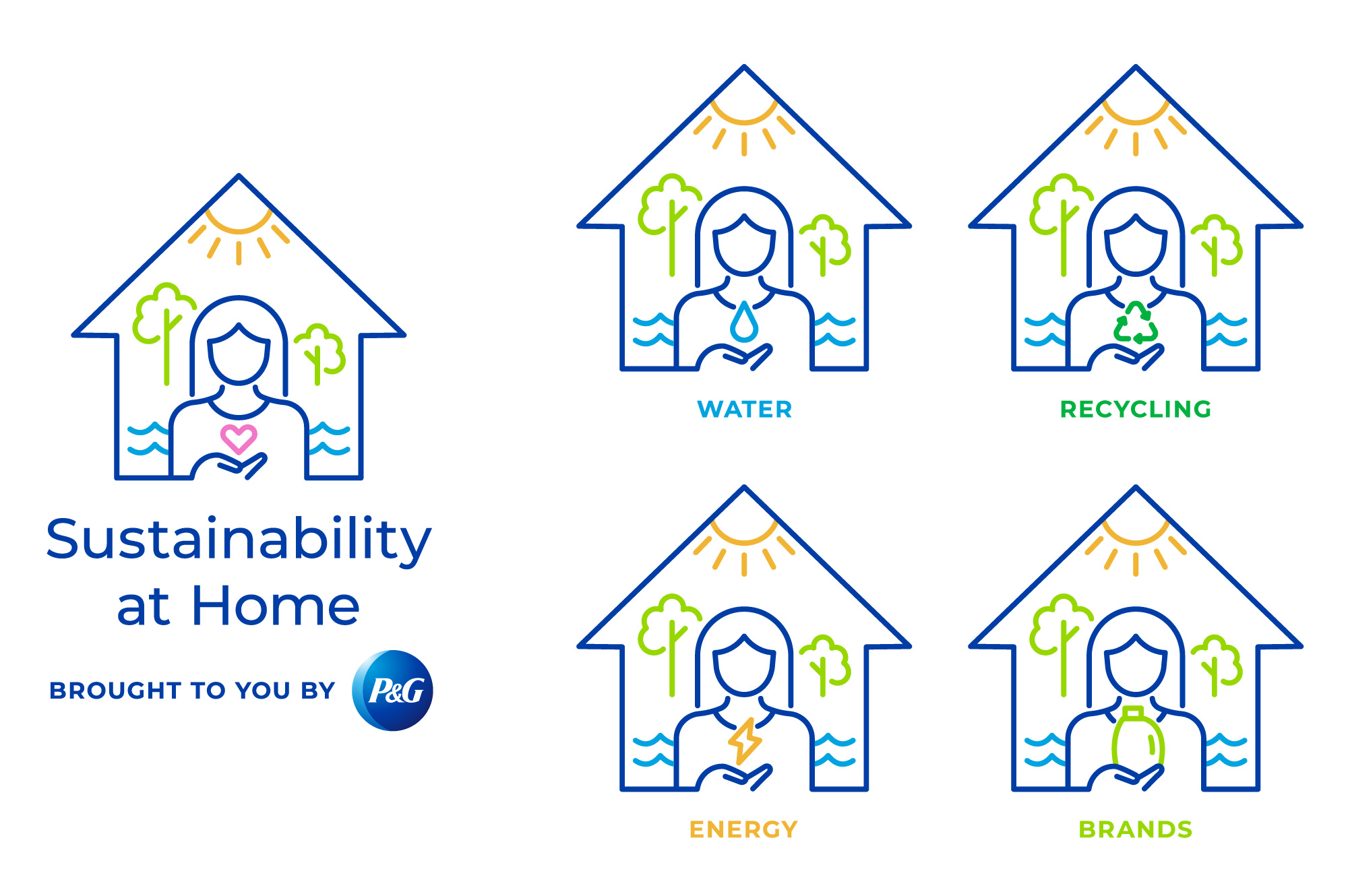 The campaign lives almost entirely on social media, so it was important that Sustainability at Home stand out among other P&G posts. The friendly style is instantly recognizable, and the bright white background drew attention to the posts when scrolling through any feed.
​
The templates we provided let P&G spread the Sustainability at Home message far and wide, on whatever social media platform they choose.