The Sleepy Bee is a Cincinnati brunch institution—well-known for its fresh, local bites and its charming atmosphere. When the brand wanted to update their website with an online user experience that matched their in-store one, we went to work.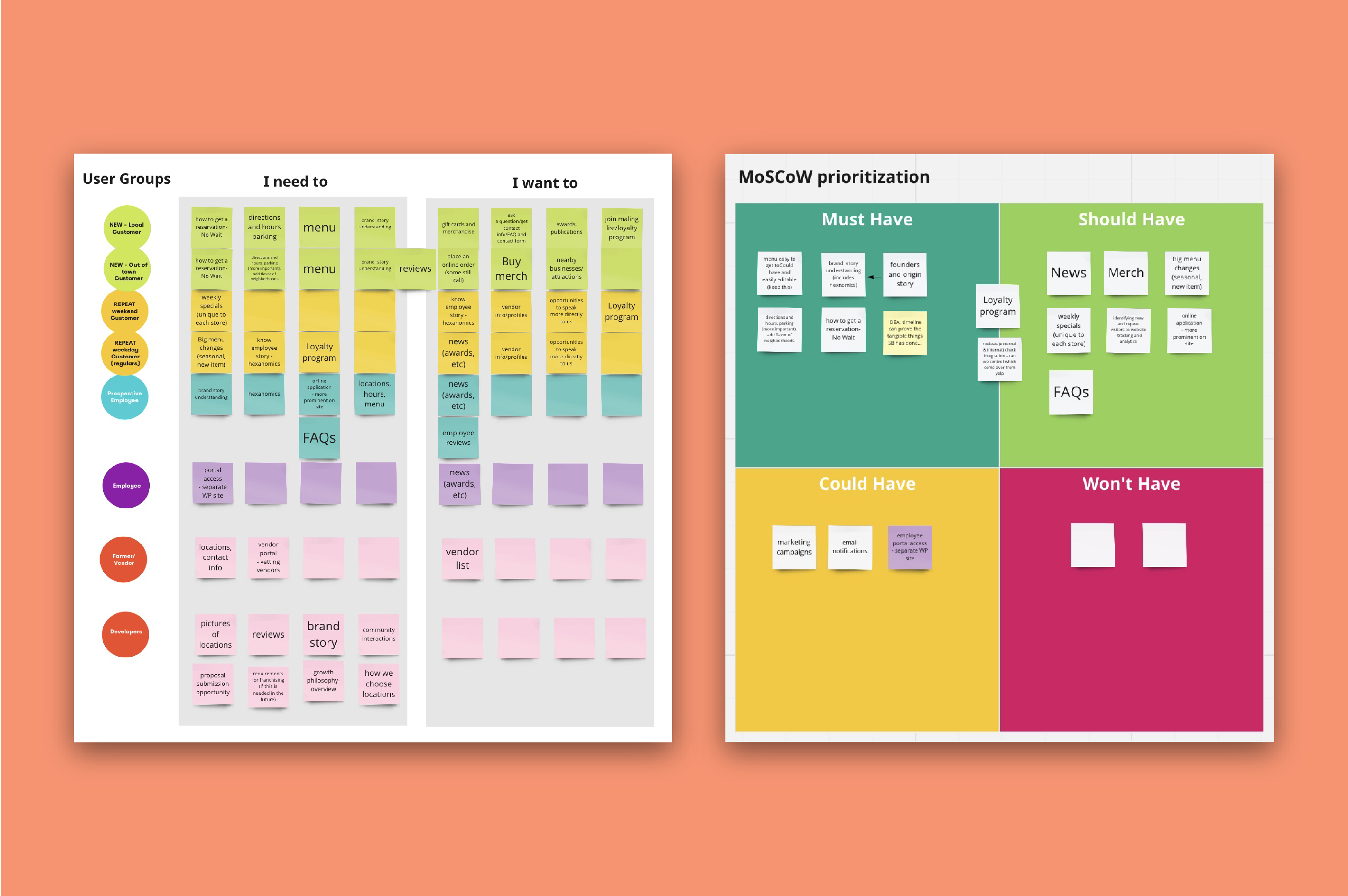 Our first step was a Discovery Workshop with the client—that is, an audit where we determined what was and wasn't working with the current site, defined the ideal user experience, and used the MoSCoW method to prioritize user groups and tasks. We also conducted research on competitors and best-in-class institutions, as well as SEO discovery.
What emerged from our workshop and audits were three main takeaways: that the site needed to 1) compellingly tell the Sleepy Bee story, 2) position Sleepy Bee as a leader in the industry, and 3) make it a cinch for existing customers to find what they need while attracting potential customers and employees. Plus, the brand-centric idea of "bountiful" needed to shine through on every page, in every aspect of the site. We achieved that though motifs of fresh ingredients.
The final result was a site where the online experience matched the in-store one: efficient, easy to use, and of course, bountiful.
Sleepy Bee typeface and fruit/vegetable/grain/flower and herb art created by Sandra Gross.