This wasn't UP!'s first rodeo with Madison; in 2018, we helped them with a promotional launch campaign. But as they evolved in response to their success, they wanted to refocus on their users by forging an emotional connection.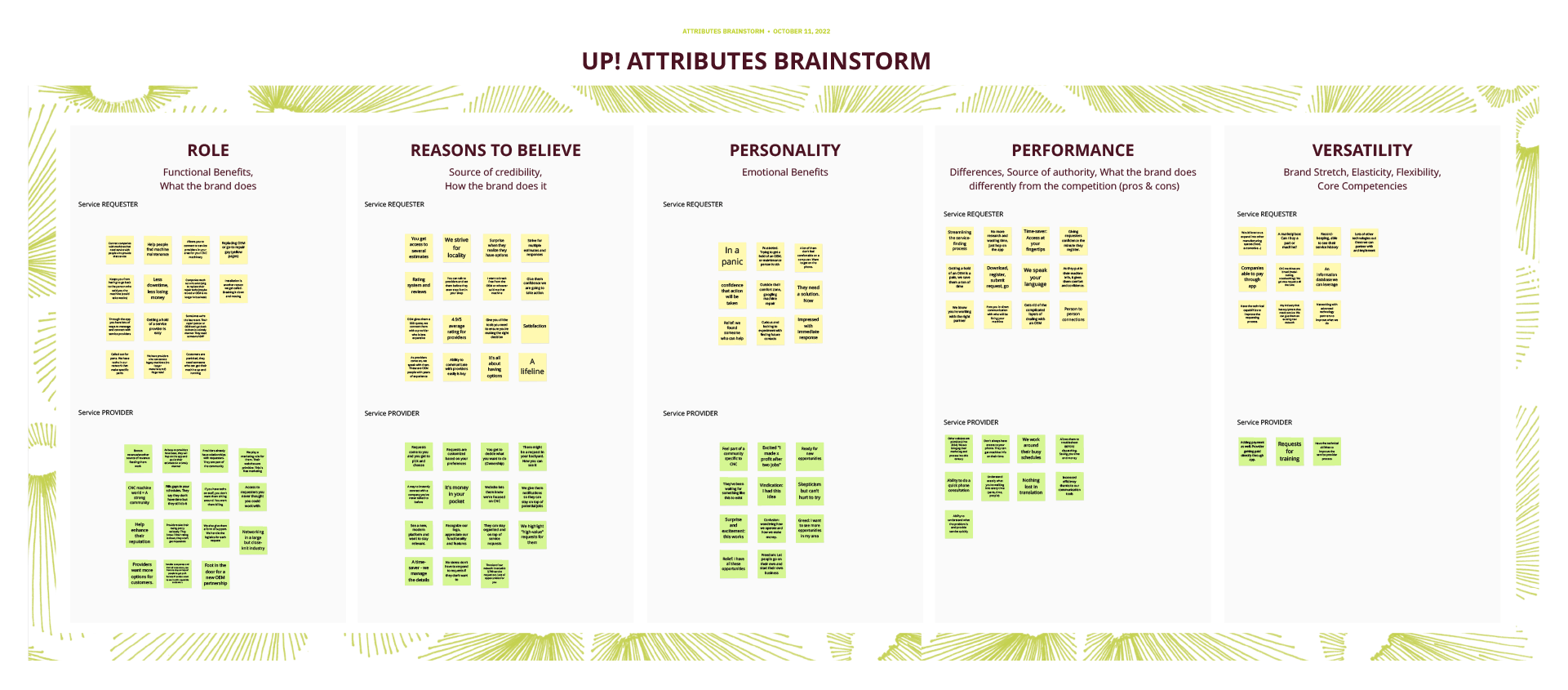 UP!'s app connects people in the manufacturing industry to service providers, making sure shop downtime is minimal. To find the emotional connection angle of that message, we conducted research and equity workshops with UP! stakeholders. Those workshops helped us discover key emotional benefits and points of difference—the missing ingredients UP! was searching for helped us create a new brand concept that would inform revisions to UP!'s messaging, visual design, and website.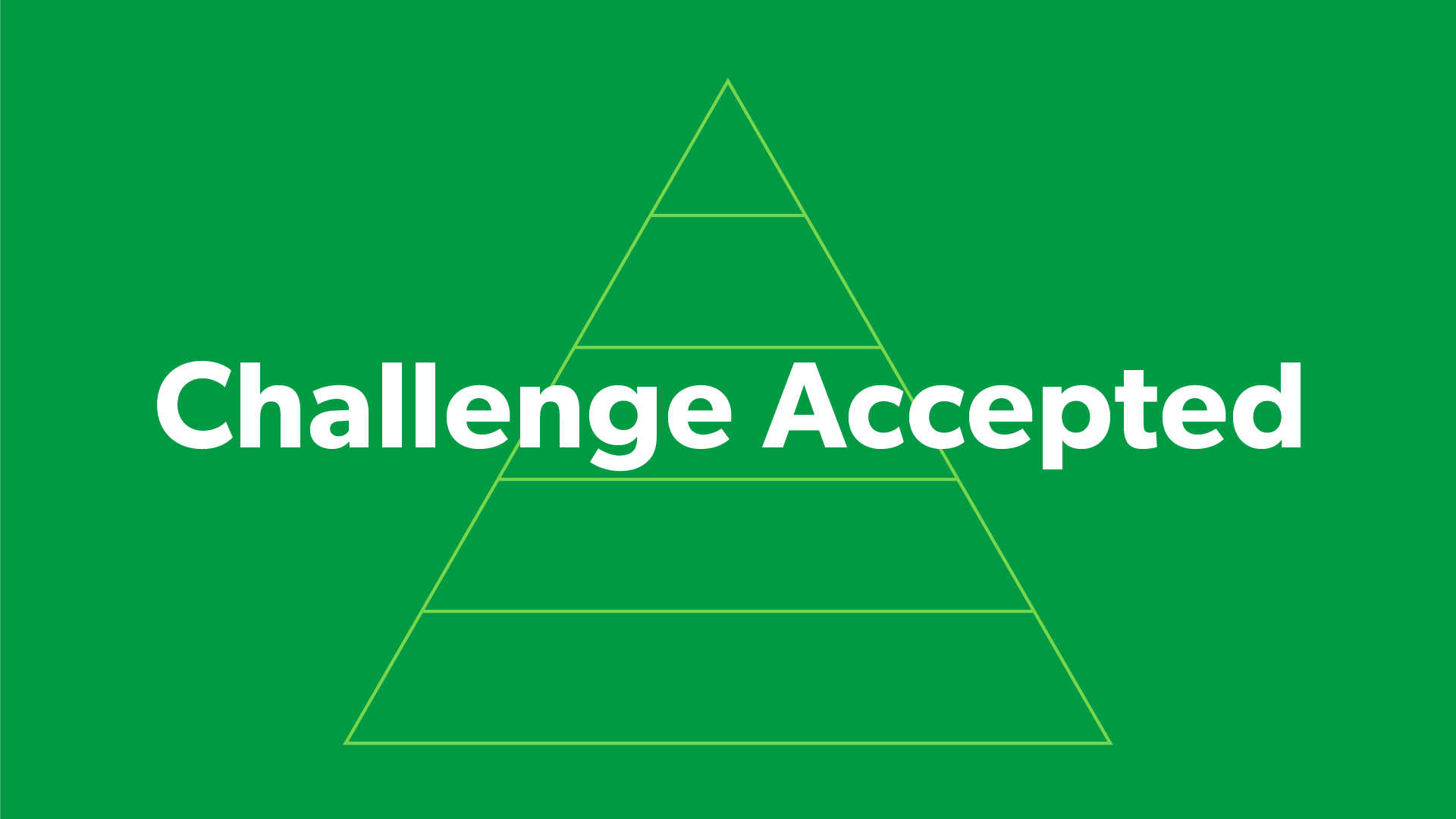 The new concept: "Challenge Accepted." It evokes the dedication of UP! to respond to whatever their users need (that is, keeping their machines up and running), and the UP! team's drive to innovate and evolve in response to fluctuating market needs.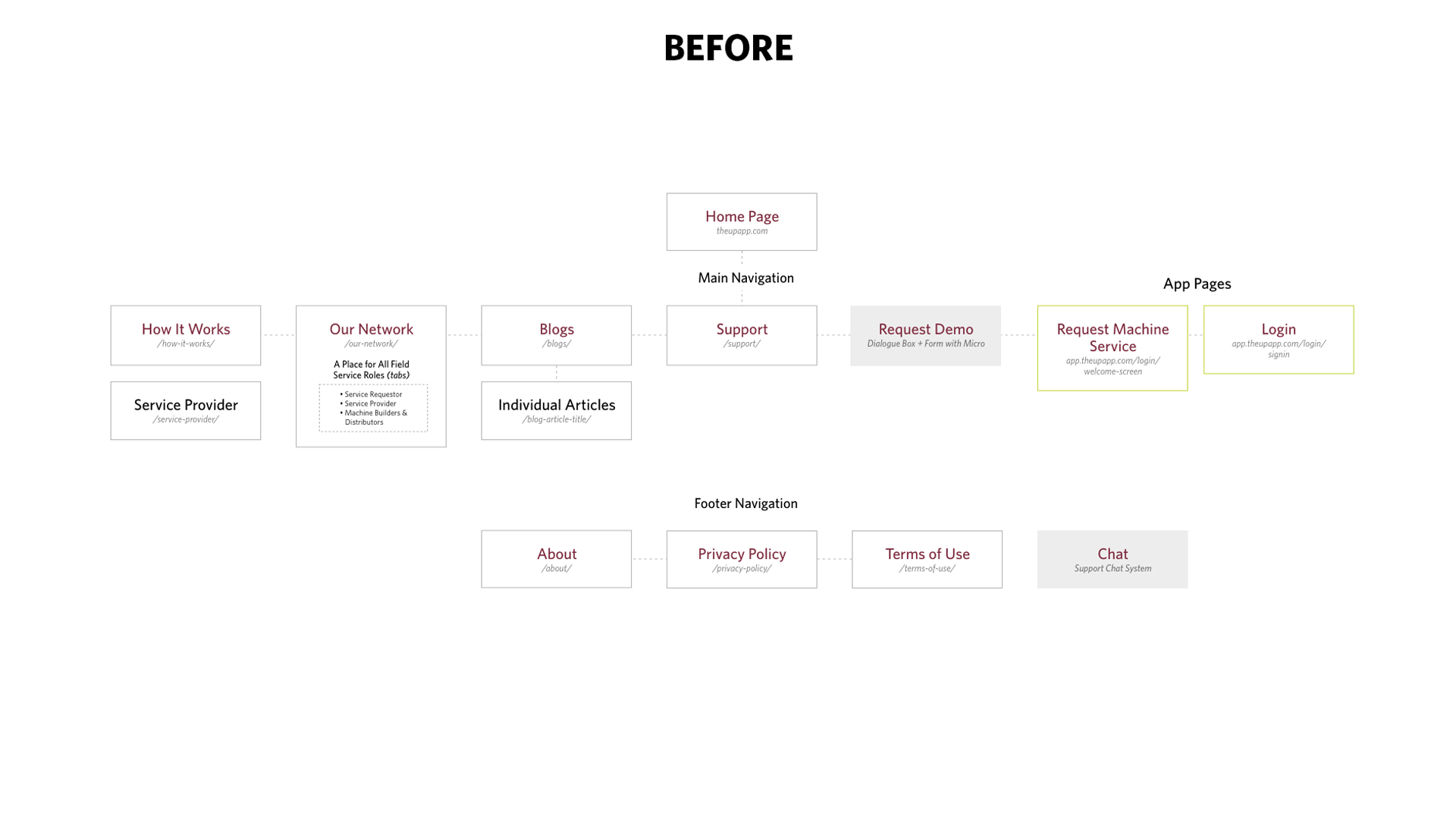 Before we incorporated the new concept into the website, we performed an audit of other brands with sites that functioned similarly to UP!'s (requester and provider functions, for those in the know). The goal was to reevaluate UP's existing UX/UI, which was overly simple and not particularly user-focused. With the insights from the audit, we delved into UP!'s UX/UI to make strategic, user-friendly design changes for the website, simplified the current site map and content, and rewrote the copy with an eye to the new "Challenge Accepted" messaging.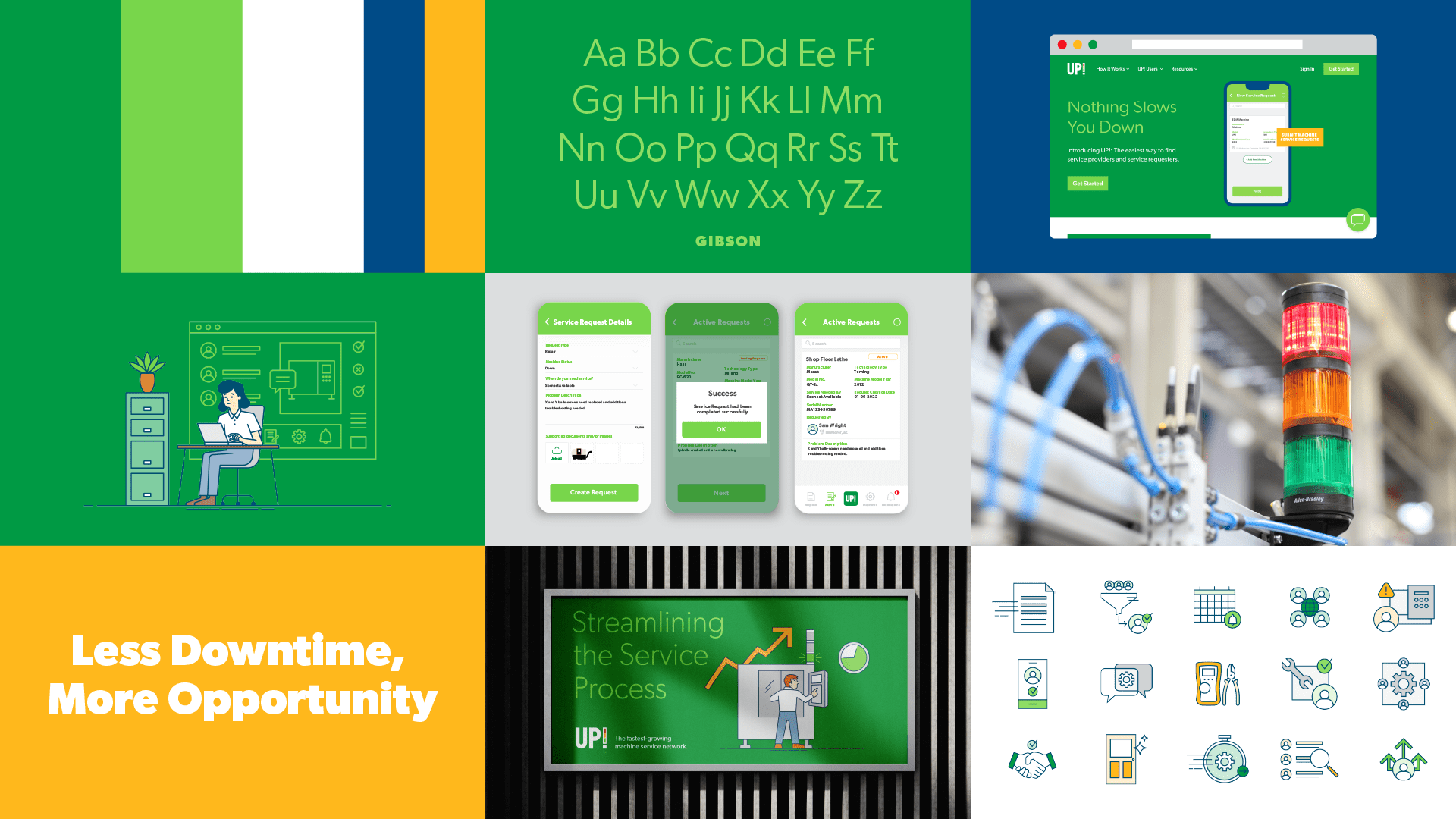 The result: a more consumer-focused experience that connects with UP!'s users and gets right to the core of what they care about most: keeping their machines up and running.